Nothing is as exciting as buying something online and later finding out that it is highly valued. Looking for the best thing to buy at an online auction that will give you a high return on your investment in the future?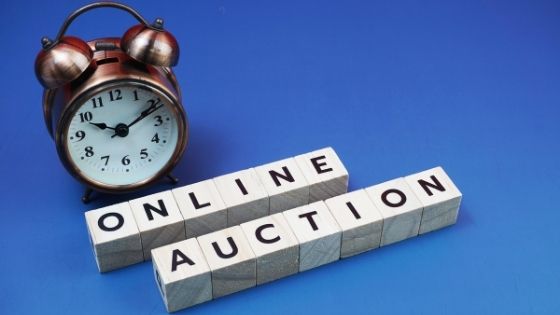 You can buy things at online auctions and make a tidy profit flipping.
1. Shoes
It doesn't matter if the shoes are new or used. As long as they are in great condition, they are good finds at online auctions.
Online auctions provide you with good shoes at low prices (courtesy of retailers liquidating their overstock and returns). Shoes considered profitable finds include those with designer brands or that come with tags. Examples of designer brands include Prada, Gucci, Nike, and Air Jordan.
Even though the shoe size isn't right for you, purchase the shoe. It will be a hot cake for someone else.
2. Designer and quality clothes
Someone's trash is always another person's treasure. This statement is true when it comes to clothes. So many people buy clothes that they barely put on or sometimes never get to put on. And when doing a wardrobe change or upgrade, they may end up disposing of their off-season clothing using online auctions.
You can get anything from online auctions, from the ugly to the cool, and from the outdated to the "in rage." And sometimes, when searching through listings, you may come across well-made jeans, new clothes, and designer labels at a low price.
These profitable finds will command higher prices if you decide to resale them.
3. Legos sets
Lego sets are precious finds. This is because their supply keeps diminishing with time. So if you happen to find a barely used or second-hand Lego set in good condition at an online auction, you better buy it up. With the way things are going, you are likely to make a decent profit.
And it doesn't matter if it is an incomplete set, a bucket of various Lego bricks, or just a piece. It will sell. The incomplete sets or pieces you have may complete someone else's set. And that person will pay a pretty sum to get their hands on the missing piece.
4. Collectibles
Collectibles will always be a great find. They are valuable pieces or items that anyone with interest in a particular type of collectible will pay a pretty sum to gain. The great thing about collectibles is that they have a worldwide market.
So, if you stumble upon anything collectible, please buy it. You won't regret it. Examples of collectibles include vintage vinyl, rare baseball cards, stamps, signed hockey jerseys, and other rare finds.
5. Jewelry
The right jewelry can be a profitable find. Examples of great jewelry include pieces and brands that are always in style like Cartier, Tiffany's, Chanel, Michael Kors, or vintage or antique pieces.
6. Car parts
Cars will always need spare parts and new parts. Because of the ready market, quality car parts at online auctions are always a great find.
Profitable car parts include brake discs, jacks, air filters, and spare tires. Car dealers and mechanics always need these parts, and you buying them will make you a profit.
7. Home fitness equipment and DVDs
Ever since the COVID-19 lockdown, home gyms have increased in number. This is because many people found a way to continue remaining fit in isolation and in the safety of their homes.
The emergence of home gyms led to increased demand for workout equipment. Most sports equipment on online auctions has low prices (on Auctionwin, the bidding price starts as low as $2). So, if you are searching through an online auction and happen to get equipment that you or someone you know is looking for, buy it up.
Home fitness DVD programs are also a profitable find. Many people are looking for a way of adding spice to their usual routine. You can look for DVDs with fitness programs by popular trainers like Davina McCall and Jillian Michaels.
8. Wedding dresses
Tasteful wedding dresses are a great profitable find on online auctions. If you buy a great second-hand dress at an online auction, you are guaranteed to make a good profit from it if you are in the wedding dress renting business or sell second-hand wedding dresses.
So many weddings happen in a year, and not all brides buy pricey first-hand gowns. Many brides shop for second-hand gowns, and some opt to rent their gowns. You will make a great profit when you buy trendy and timeless wedding dresses.
9. Books
Not every book at an online auction is a profitable find. It can be a great buy for you because it has the information you need.
Books that are profitable finds are those that are evergreen, those that have information that is ever current or developmental. Such books include textbooks, medical reference books, or guidebooks.
Other great finds are special or limited edition books. Others include rare books or antique books. Interested people are always willing to pay a nice sum for the privilege of owning such a book.
If you come across these at online auctions, buy them up, someone somewhere is looking for the missing book to complete his book collection. You can make a profit in hundreds of dollars by flipping rare, evergreen, limited edition, and antique books.
10. Antiques
Antiques will always be a profitable find. The easiest way to find antique items is to visit online auction houses with house clearance sales.
Antiques are usually items of value passed down from generation to generation. They are desirable because of their age, history, rarity, and beauty. But so many people may not know the value or importance of such items and ignore them. Estate clearing services have the expertise and an eye for antiques. So they can retrieve these items and sell them online. Buying a great antique can give you excellent returns when you flip it.
Conclusion
The joy of getting a good return on your investment will keep you scoring online stores for the next profitable find.
Online auctions are a goldmine of items of value. If you make it a career to scout profitable things on online auction sites, you will enjoy the rewards of flipping your finds and selling them at a profit.
For great finds, visit Auctionwin.