Construction project managers must manage a variety of tasks, including order tracking, meeting facilitation, budget management, and more. Managing a vast team while handling the nitty-gritty of construction projects can turn out to be tiring and exhaustive.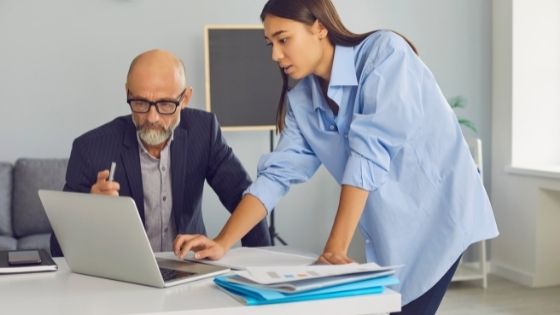 In such situations, construction management software is a perfect solution to seamlessly manage the "unwanted surprises" that pop up at various project stages. Visit Gobridgit to learn more about construction resource scheduling software here.
Before you invest in a construction scheduling software, make sure it has the following features:
1. Compatibility With The Existing Tech System
Technology has spread its roots in every industry, including the construction Industry. There's a good probability that your company's workflow already has several tech platforms and software to handle. If you or your employees already have an advanced tech system, there is no need to change the existing system (unless there is a major problem).
If you are looking forward to integrating a new construction scheduling software into your existing system, make sure to check the features before investing in it. In most cases, the information is available on the website of the software developer. Hence, your software purchase should be based on research.
2. Cost Of The Software
While you can find some free construction scheduling software with decent features, the robust options are mostly paid. The cost of software should fit your budget. Don't limit your calculations to monthly costs. Consider the cost of licenses that come with the software. Also, determine how many licenses your company needs. The cost of software increases with the number of licenses added to it.
3. Mobile Friendly
It's important to sign-up for mobile-friendly construction scheduling software. Mobile-friendliness makes it easy for the users to manage and access the entire process setup from any location.
Look for software connected to the cloud and shouldn't be limited to the local network. Software integrated with cloud features will allow you to keep real-time updates on the project. Also, mobile-friendly software saves a significant amount of effort and money.
4. Industry Standard Security
If you want to be safe, you cannot compromise on software security. Top-notch scheduling software for construction is integrated with flawless security features which protect the company's information from hackers and online spies.
Hence, before you incorporate any program in your company's system, make sure to learn about its penetration testing, two-factor authentication, tokenization, firewalls, and obfuscation. It will also eliminate the possibility of "costly security breaches."
5. Field Management Feature
Project managers have to handle multiple aspects of a project in a go. Also, most of them have two or more ongoing projects at different locations making their role even more demanding and challenging. Hence, it is advised to look for construction scheduling software equipped with advanced field management features.
The tool should have all the essential features needed to communicate and create daily project plans, assign tasks, stay updated on the work in progress and improve scheduling. Make sure the software you choose helps your construction business stay afloat by managing and streamlining the inspection process. It also helps in ensuring equipment quality and a safe working environment.
6. Data Analytics
High-end construction scheduling software helps users organize the workflow while managing projects and keeping track of client and team communications. To make the best out of construction software, make sure to look for a tool that comes with a document management feature for an easy and quick review of data. In addition, it helps in improving the work processes at the construction sites.
Some construction management software is integrated with reporting features, giving users insights into inventory and productivity data. It will allow you to monitor resources and track the processes on a schedule and cost basis.
Eventually, it will help you improve performance productivity and create strategic insights schedules. As a result, serious issues in construction projects like labour shortage can be spotted well before time.
7. Equipment Tracking And Material Management
Your construction scheduling software should include material management and equipment tracking features. These features allow the users to manage and track materials used for construction. It also helps the users keep track of the quotes received from supplier(s) and maintain a record of payments and receipts.
With equipment tracking, users can decide how and where the different types of equipment should be used. Furthermore, the tool aids in keeping track of the equipment's warranty period and periodic maintenance.
8. Team Management Feature
Proper team management is important to finish things as per the schedule. Hence, make sure the construction software you invest in has a team management option. With high-end software, you can keep track of the activities, status, and progress. You can also determine the potential unavoidable delays at various project stages.
It enables better coordination within the team and keeps them informed of the project alterations from time to time. Some construction scheduling software even includes a GPS tracking option helping the users to learn about the team member's location.
9. Timesheets
It is another important feature that one must consider when looking for construction planning software. Timesheets allow project managers to monitor multiple tasks from a single platform. Besides, it facilitates stress-free and easy progress tracking. It also allows the users to validate task estimates and learn about the possible delays well before time.
Timesheets are crucial for a construction team for staying organized and getting things done within the deadline. In addition, time tracking allows the team members to coordinate with each other. Therefore, it directly impacts the team performance and project outcome.
Endnote
So this was all about the top features that a construction scheduling software should have. With this information in hand, you can make an informed choice. Construction software is a special tool to keep construction projects moving smoothly.
Choosing the right software is essential since a poor one will cost you money, time, and effort. Fortunately, there are countless options in the market, so it's easy to find software fitting your needs, be it a small or large business.