With the internet playing a growing role in business marketing, companies find themselves relying on social media platforms to improve their engagement with their audience. A sound social media strategy can improve branding, generate leads, and drive sales. If not planned properly, the same social media marketing can become a futile time-wasting and resource-consuming effort. Businesses trying to engage in social media marketing must overcome challenges to get the required payoff that got them into social media in the first place. Making time, creating high value-added content, and comparing performance metrics, if done correctly, can produce a successful output.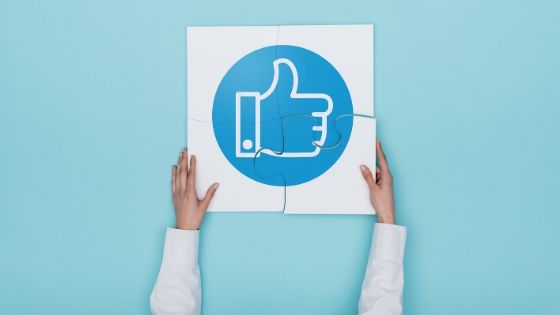 Some things that you need to keep in mind before creating a strategy are
Identify Your Goals:
A social media campaign without a strategy is just noise. Before creating that plan, you need to identify what your goals are. Vague goals such as "I want to increase my business," "I want to drive up sales," or "I want higher branding" can't be quantified and therefore, can't be measured for improving strategy. One technique you can use is SMART — Specific, Measurable, Achievable, Realistic, and time-bound. If your goals meet all the five criteria above, then you can audit your position to see if any needs must be readjusted before a new campaign.
Know Your Audience Better:
Your social media campaign is only as good as the customers it reaches. Identifying your target audience isn't enough. You need to know enough about them to target those areas specifically. You should know what they believe in, what motivates them, how they consume information, and who they believe is reliable. Once you have all this information, you can start building your relationships with the audience. You can always conduct surveys, identify critical points and key questions regarding your product, or take feedback from happy customers to audit your engagement.
Create and Perfect Social Media Profiles:
Creating a dozen different profiles will only overwhelm your social team and will not get any quantifiable work done. You should review your existing profiles and check if it matches your current needs. Do you need to update your information? Change your CTA? Change the image and the header pictures? When answering these questions, you need to keep in mind your needs and customer expectations. When selecting what profile to work on, a lot of factors about the target audience come into play. If it is business relations you're focusing on, LinkedIn is the best platform. If you want to sell directly to your audience, depending on the age of the target group, you could use Facebook or Snapchat and Instagram. Another critical question is where your competition is working on.
Expertise in One Channel:
New trends in pop culture bring changing perspectives in social media. While it is tempting to jump on all bandwagons, you should first build a brand on one platform before jumping to another to improve your credibility on the new platforms. Working on new platforms without perfecting the old one means you have to work from scratch on the new platform as well. One good way to do this is to hire an excellent digital marketing manager. Companies usually make the mistake of recruiting personnel with the cheapest per-hour rate or the lightest workload. A social media manager needs to possess unique abilities to strategize in a way that meets short term and long term goals. A good social media manager knows how to lay out posts and engage with the audience for organizational success. Only posting because 'it's been a while' or because 'the management needs to work on this project' isn't the best approach — all of which a good social media manager can work on.
Consistency:
Don't just add to the chatter on the platforms. Before posting content, ask yourself whether it would get re-shared with family and friends and whether it meets the audience's requirements. An excellent social media campaign is one that is nurtured consistently — both in terms of quality and frequency of engagement. After you post, use the tools to measure your performance. Your monitoring dashboard should be updated based on what customers need. Social media is a two-way street. Only when you listen can you become more relevant.
Get in On the Trends:
The moment you start your campaign, you're an obscure entity without any influencing ability. Established influencers, on the other hand, have a reliable fan base that you can use for your purposes. You can enter into a social media contract to enlist their help in improving your branding. These digital contracts go a long way in getting more influencers on track. Because of their popularity, influencers are free to choose who they want to represent. Even if you convince them to represent you, your contracts will determine if they will come back or if they can get others on track to represent your interests. Choosing the right influencer is key to an excellent social media strategy.
Cheers to you for a successful social media strategy.