A home is not only a dream but also a reflection of the owner. Renovating or refurbishing your home can be a costly affair. But now you can renovate your home with a home improvement loan.
A home improvement loan is an extension of a personal loan. It is offered for making improvements like repair, additions, alterations and remodelling. Apart from the loan, Lend to your family is another good option.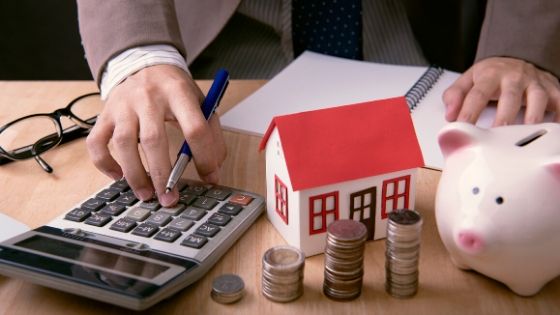 A home improvement loan can be in the form of a home renovation loan, home decor loan and the like. Whatever may be the name, a home improvement loan is a kind of personal loan. Hence, its features, eligibility criteria, advantages and disadvantages are that of a personal loan.
People often make certain common mistakes while making a personal loan application. There are certain things that you must keep in mind while applying for a home improvement loan. Let us have a look at them to avoid them.
Mistakes to Avoid While Applying For a Home Improvement Loan
1. Applying without checking eligibility
Every person has different personal loan eligibility depending on income, age, Credit score and others. You should always check your loan eligibility before making a loan application. If you go through the factors that affect your eligibility, you can improve them and increase your loan amount. This would reduce the chances of your loan application from getting rejected.
2. Applying without a need
One of the mistakes to avoid is to keep in mind that you apply for a loan only when you need it. You should take care that you do not apply for a loan only because you are getting a good offer. Home improvement loans carry high-interest rates which may affect your budget. Thus, you should check whether you need a loan or borrowing against bank deposits or PPF would do.
3. Applying without checking the rules
You should always go through the rules and regulations of the lending banks and financial institutions before making an application. If you do not meet the personal loan eligibility criteria of the lending bank, you will end up wasting your time and efforts.
4. Accepting the offer without a check
You should not accept an offer without going through the fine print. Even if you are familiar with the lender, you should read the loan documents before signing them. Once you have signed the loan agreement, you cannot plead that you were ignorant of the interest rate, processing charges, or any other hidden charges.
5. Borrowing more than needed
You should never borrow more than you need. You might get luring loan offers with lower interest rates, longer loan tenor or zero processing charges. But you should keep in mind that you have to pay for the amount of loan you borrow. It also increases a burden on your debt and finances. Hence, you should borrow according to your needs.
6. Applying without declaring your debts
Not declaring the existing debts and loans before applying for a loan is a common mistake made by applicants. While making a loan application, it is important to declare all sources of income like rental income, income from dividends and bank interest, interest on investments. Declaring all types of income enhance the chances of your loan application approval.
7. Applying without checking the credibility of the lender
The credibility of the lending bank and financial institution is also significant. You cannot afford to compromise with it. You should research before making a decision. If your lender does not have a good reputation in the market, you might face difficulties with the terms and conditions of the loan like penalties, waiver and more.
8. Borrowing more than you can repay
You should borrow only the amount of loan you can repay. You might be eligible for a higher loan amount, but you should always consider the unforeseen medical and other emergencies that can come in future.
The lending bank might not consider the cash crunch that you may face in an emergency. You should not calculate your loan eligibility on your own. Instead, you can also use loan eligibility and EMI calculators available online.
Now that you know the mistakes that you should avoid before applying for a home improvement loan, you can manage to avoid them and move ahead.
Bajaj Finserv provides pre-approved offers on personal loans, home loans, business loans, EMI finance and more. It can simplify your loan formalities and make it less time-consuming.
You can also check pre-approved loan offers by sharing your basic details like your name and contact number.