Running an office requires paying attention to the needs of the staff. A well-run, productive office provides comfortable places to work, ready access to gathering places, ergonomic equipment, good lighting, and other creature comforts essential to generating morale and boosting productivity. If this is the type of office environment you're interested in, you're also going to need to add snacks.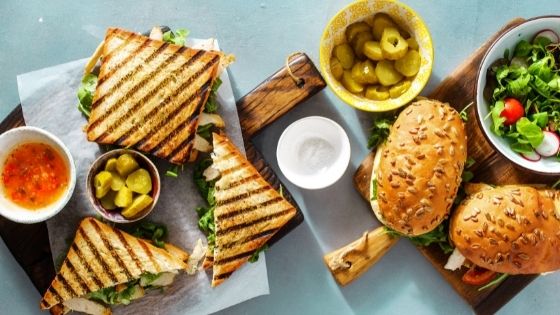 Every body needs fuel to keep it going, Work days are long and most folks need a snack or two throughout the day to keep their energy levels up and their brains working optimally. Here are 5 reasons should consider providing snacks to your employees:
Morale
Snacks boost morale in three ways:
They're free, and who doesn't love a free snack? Your employees will appreciate the snacks you provide and view them as a valuable perk to working in your office.
Snacks bring people together. And, when your employees are together, they're collaborating and solving problems.
They increase productivity. Hungry, flagging employees don't work very hard or very effectively.
Happy, fueled folks are good for business.
Appreciation
Today's competitive labor environment requires companies to work hard to attract and retain good talent. Any opportunity your business has to show appreciation for the hard work and commitment of your team is valuable. Express thanks generously and daily with snacks.
Healthy
Unhealthy employees are expensive. Sick days and health insurance alone cost your business a fortune. Snacks are a good way to promote health. If your employees have healthy snacks that are free and ready at hand, they'll be much more likely to take care of themselves rather than seek out unhealthier alternatives. The fuel you provide should be good fuel that keeps your crew going and encourages healthy habits.
Time
Your employees are going to eat snacks. If they are leaving the office, wandering around looking for food, or wasting time in other ways at snack time, that's costing your organization time and money. Providing office snacks prevents a lot of this wasted time and get folks back to work with the energy they need to do the job well.
Company Culture
Providing snacks sends a clear message to your team that they matter. This kind of corporate culture filters through to every level and makes an impression on current and potential employees.
Many business office product suppliers include snacks in their product offerings. Talk to your supplier about snacks and other custom office supplies today.