Spring is here! Mostly. That means the off-roading season is here, and it's time to start getting ready. The open road, the mud, and the adventure are calling your name. Here are four essential tips for staying safe so you can enjoy off-roading all summer long.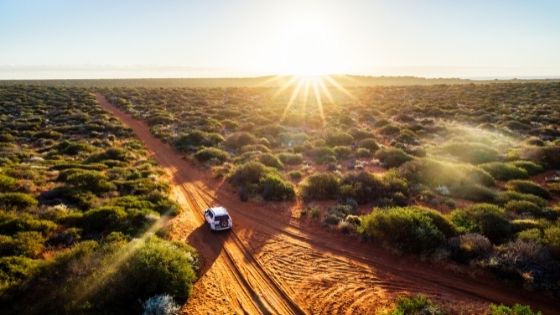 Think About the Terrain
The nature of the terrain you'll be traversing is everything, and understanding it with help of Trail guide and anticipating it thoroughly is key to a successful and enjoyable trip. Do your research: look at a map, ask around, create a route – do whatever you need to do to get to know the area you'll be driving through. Then ask the following:
Am I facing mud, rocks, or sand? Will I encounter step grades?
Does my vehicle offer sufficient ground clearance?
Do I have the right tires?
Do I need additional lighting?
What are the weather conditions, and do I have the right gear to keep me safe, dry, and comfortable?
With a clear understanding of the terrain, you can make the right preparations. And always make sure someone at home knows where you're going.
Prepare for Recovery and Survival
The thing that makes off-roading so amazing is the challenge of facing the unexpected. To that end, expect the unexpected and plan accordingly. That means bringing along off-road jeep apparel and tools such as air compressors to reinflate damaged tires, winches for getting you out of a ditch, and extra water and food in case you get stuck. Recovery is part of the thrill of overlanding; there's nothing like the satisfaction that comes from overcoming major obstacles while out on your own. But to do that, you're going to need the right tools, so go prepared.
Stick to Your Skills
Off-roading is just like any hobby; skills develop over time with practice. You can have a great day exploring tons of trails that are perfect for beginners or a miserable day tackling terrain that's best left to the experts. Don't be reckless and don't put yourself or your vehicle at risk; know your skill level and travel comfortably.
Invest in Key Off-Roading Mods
You don't need to spend a fortune on the latest and greatest Toyota off road accessories to have a good time overlanding, but a few essential mods can make a big difference. Air compressors and generators are a good idea as are powerful LED lights. A winch is also an essential tool for recovery. The next step in mods might be bumpers. Aftermarket bumpers protect your vehicle, add critical ground clearance, and give you more support when winching. Adding storage is also a great way to modify your vehicle. Roof racks, swing-out rear doors, and truck bed drawers are just a few ways you can stow your gear.
Plan your next off-road adventure today and plan to stay safe.