When you own and run a company, it's good to brush up on your knowledge about the legal side of your operation, particularly when it comes to business law and everything it entails. This introductory guide provides a basic overview of business law and its importance for your company. It also explains the different types and common applications of the statute.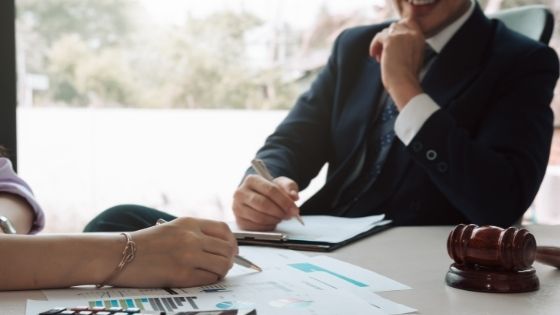 Note that varying sets of rules affect commercial entities in different states. If you live in The First State, you can reach out to a Delaware business law attorney and ask for more information about the legislation.
What is Business Law?
Entrepreneurs should adhere to business law to avoid any legal hiccups. The section of code moderates matters involving the regulation of commercial entities and transactions. It covers maintaining orders, resolving disputes, and protecting rights and liberties. The legislation also sets up the standards for business affairs that involve individuals and government agencies.
Common Types and Applications of Business Law
Business law applies to different areas of a company's structural framework. Take a look at the most common types of the commercial statute.
• Tax Law
It's an obligation of every company to pay several corporate taxes. Whether it's for making profits or commercial property use, here's a short overview of each kind of tax:
• Income Taxes for Business Profits
This type applies to the profits of your business. You can pay this expense as personal income taxes, either for sole proprietorships or single-person LLCs or through a partnership business tax return.
• Sales Taxes for Services and Products
Regulations for this kind of tax differ per state, which can affect sales of services and products across state lines. There are no sales taxes under Delaware business law, but if your state has the rule in effect, you'll have to pay, collect, and report your taxes regularly.
• Property Tax for Business-Owned Real Estate
If you sell a property owned by your company, there's a possibility that you'd have to pay for capital gains tax.
• Self-Employment Taxes
If you're an entrepreneur who works for yourself, you'd have to pay self-employment taxes for Social Security and Medicare.
• Employment or Payroll Taxes
This type covers FICA (Federal Insurance Contributions Act) taxes such as workers' compensation, Social Security, and Medicare.
• Dividend Taxes on Corporate Shareholders
This form of income tax is based on profits received from your business.
• Excise Taxes
A kind of tax that affects select products that are used for business purposes, such as fuel.
Employment Law
The main focus of employment law is the company's workforce. Its scope includes hiring and firing concerns, implementation of proper work standards, and fair treatment of employees.
Consumer Goods Sales
Adherence to the Uniform Commercial Code is a must for commercial entities. As a business owner, you have to be aware of the Code, as it focuses on your company's sales of consumer goods. The legal system governs affairs such as financial transactions, contracts, frauds, and leases.
Contract Drafting, Negotiations, and Litigation
An agreement between two professional parties is signified through contract signing. Your business attorney ensures that negotiations are fair on your end, so discuss everything thoroughly before you sign any document.
Antitrust Law
When multiple companies operate in the same market, some are naturally going to fare better than others. To ensure that those that rise to the top are not using unfair business practices, antitrust laws are in effect to facilitate the behavior of each company. Also read the article, for best solution.
Immigration Law
Concerns about workers from other countries fall under immigration law. The regulation covers foreign employees, both full-time and temporary, and special event workers.
Bankruptcy Law
Filing for business bankruptcy is an unfortunate event. If you find yourself embroiled in the process, the bankruptcy law protects your rights as an insolvent debtor. Work with your lawyer to plot the best course of action for your financial issue.
Copyright Law
Products, services, and creative output that originated from your company rightfully belong to your business. Copyright law ensures that the work you own are always protected from intellectual property theft.
Get Legal Help From a Trusted Professional
Having a better understanding of everything about business law allows you to run your commercial enterprise better and smoother. In-depth knowledge on the subject also lets you keep up with your lawyer when discussing legislative matters and prevents you from being caught off-guard should legal problems arise.
Whether you're just starting a company or a veteran of any industry, having a good lawyer can do wonders for your organization. Schedule an appointment with a Delaware business law firm if you need legal advice and services.