Does your ecommerce website have a SSL certificate?
Are you using a strong firewall to prevent your ecommerce website against spammers and phishing attacks?
Is there a way by which you can ensure the best security for your consumers who are storing financial details on your site?
An Ecommerce Website needs to follow certain GPDR guidelines when it comes to data privacy. This is necessary not only for protecting the interests of the consumers, but also search engines.
Google, Bing and others value websites, which have a strong and secure operating platform. Having the right security helps websites rank higher and makes them discoverable. In this article, we will look at why data privacy has become the watchword for ecommerce companies.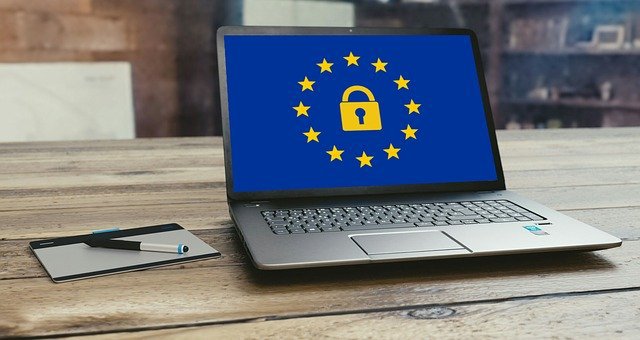 We will also look at what are the best ways through which ecommerce sites can maintain adequate security. This will cover phishing attacks, harmful malware, scam attacks and spamming.
Why is Data Privacy Important for Ecommerce Companies?
In the last few years, purchases and sales through ecommerce sites have sharply increased. According to the United Nations Conference on Trade and development, ecommerce sales have crossed the $30 Trillion USD mark.
This means that the area is seeing a rapid growth in terms of ecommerce sales volumes and finances. Being such a lucrative domain, it is being increasingly exposed to attacks from anti-social elements.in 2019, at least ten thousand ecommerce sites were hacked in one single spyware attack.
The hackers managed to access the details of millions of consumers who had stored their financial details. Most of these details found their way to the dark web, where they were being auctioned.
Ecommerce sites, which are once hacked lose credibility forever. It is the biggest stain on their operations that costs them their reputation, credibility and loyalty forever. From the Cambridge Analytica scandal to the recent British Airways breach, data scandals are rocking the biggest companies in the world.
How can Ecommerce Companies maintain Data Privacy?
While regulating authorities like the European Union GPDR and the CCPA have given consumers to opt out of storing and accessing their personal data, the picture tells another story. Personalization in ecommerce business is what drives the business.
This personalization is the result of the platform accessing your information and sending you offers discounts and interests. This personalization draws consumers to the platforms. It is essential for ecommerce companies to maintain the strongest security systems in place.
This means working with master data services who protect and secure all the consumer data. They ensure that the user information is carefully stored, analysed and processed in a safe and secure manner.
It also needs to be pointed out that data privacy should extend to third party operators working with the ecommerce company. Every ecommerce company should convey how the consumer data can be used. By being open, transparent and professional, ecommerce websites can build their credibility.
Conclusion
Every ecommerce company who values its consumer data with master data services will be successful. By ensuring privacy and safety of the consumers, these companies can grow profitably and in reputation. Rather than depending on authorities to issue regulations and guidelines, the impetus for maintaining privacy should come from the companies themselves.