Tiny House Rentals are a new thing. They aren't exactly like hotels and they aren't exactly like renting most other short-term rentals.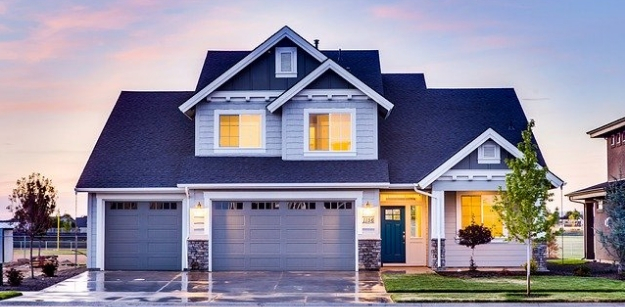 The odds are good you have never rented a tiny house before, so you probably need to think about a few things before you book one. Here are some things to consider before you choose your hanoi house for rent.
1. What's the goal of this trip?
Maybe you want to see a working farm in action or show the kids a working farm. Maybe you want to test drive the tiny house lifestyle and see if it's something that would work for you as a more permanent arrangement. Maybe you want to get away from it all for some peace and quiet.
Different goals will lead to different choices. Being clear about your goal will help you pick the right rental management company for you.
2. Who all is going?
Some tiny homes have only one bed. Others have more than one. If more than one is going, you will need to make sure the sleeping arrangements work.
But you should also think about things like how well you know each other and any special needs that anyone might have. A group of three will have very different needs if it's three college chums versus a couple and their young child.
3. How much space do you really need?
If more than one person is going, you may want to look for units that are a bit larger. Everyone will have clothes, toiletries and other sundries. If you aren't used to living in a small space, you may not have a clear idea of how much space each person really needs.
For most people, it's probably better to err on the side of having a little more space, especially if multiple people are going. A few more feet of space can do wonders to reduce interpersonal friction.
4. How long can you realistically stay?
Think about the different needs of the people going. Think about how that might play out in a small space.
If this is something new for you and yours, you might want to try a shorter stay as a test drive. This may be especially true for a group. If you are going alone, this is probably a much easier question to answer.
5. Check the amenities
Some places may have extras, like a fire pit. Some kitchens may have only a microwave. Others may have a two-burner stove.
Think about what sorts of amenities you want. This may be a deciding factor in where you choose to go.
6. Check out what's in the area
If this is a normal vacation, you might want to check for normal tourist-y activities that are nearby. But even if it isn't, you should still check out what's nearby.
Since you will have a kitchen and may be in the middle of nowhere, you will need to know where the nearest grocer is. Before you book the unit, think about how much you will need to stock up.
Check out what eateries are nearby. If you are in a really isolated spot, you may need to do a little planning with regards to stocking and preparing food.
7. Do you want views or privacy when indoors?
Of course, you probably want great views from the property while outside, but do you want them while inside as well? Some tiny homes have a lot of windows that let you enjoy the views around the clock.
While this can be an incredible experience for some people, it can also make you feel like you are living in a fishbowl. Think about whether or not you are really comfortable with that.
8. A picture's worth a thousand words
Since tiny home rentals are not as standardized as hotels, you should try to gather as much information as possible. So look closely at the pictures of the unit in question.
If you aren't getting the answers you need from the written description, scroll through the photos. They can give you a good feel for things that aren't in the written description.