What is Life Insurance?
Life insurance is one of the vital pillars of personal finance that demands consideration from every household. This provides a tax-free lump sum amount to your family for them to achieve their financial goals if you pass away due to an unfortunate circumstance. It would be best if you made your life insurance plan choice based on your personal financial situation – like mortgages, loans, future education expenses, etc.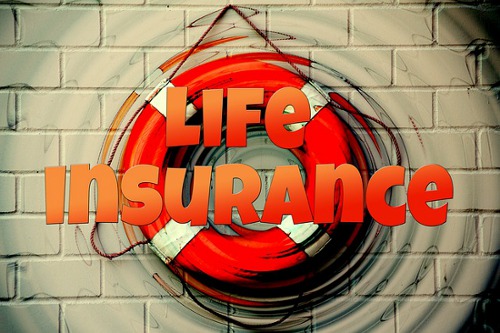 Components of Life Insurance
Most life insurance contracts have the following components. Make sure you read each one carefully to understand what it means for your policy.
Death Benefit
Death benefit is utilized by the insurer's family and/or relatives for paying funeral cost expenses, unpaid hospital bills and other debts incurred during the last days. It is the entire payout received by the family on your demise – they may choose to collect the lump sum amount or break it into smaller instalments.
Whole Life insurance is put into effect as soon as the first premium payment is made, meaning you are eligible for the death benefit as soon as the policy is in effect.
Insurance companies are bound to pay the death benefit, except when:
The policyholder outlives the term life policy
The policy lapses or is cancelled
The death occurs within a few years of the policy being in-force and the insurance company finds evidence of fraud on the application
Cash Value Component
Cash Value component allows you to get a little extra benefit out of your plan than you would usually get with a policy that only pays out the death benefit.
A part of your insurance premiums is put towards an investment account, called cash value. This portion of the money grows over time with interest or market value. You have the option of surrendering your coverage early and collect the cash value component from the insurer. You will be paid the cash value component minus the fees.
Importance of availing Life Insurance
If you are the breadwinner of a large family, it is essential for you to avail a life insurance policy from Allen Insurance Life Insurance Brokers. This insurance will substitute your family income when you are gone. This will allow them to maintain their desired standard of living in the absence of your income.
Factors to Consider when availing Life Insurance:
There are many factors to consider when choosing a life insurance plan. Here are some key things to keep in mind.
Age
This is one of the main factors in determining the coverage of the policy you wish to avail. This also impacts the extent of how much coverage you can buy. The younger you are, the better insurance rates you could take advantage of. This is because young people are less prone to risks than older people.
Gender
Gender plays a big role in deciding the pricing of your policy. According to studies, women have a longer lifespan than men, enabling them to pay premiums for a longer duration of time -so, they can avail better rates for similar coverage.
Tobacco Use
You are a red flag for insurance companies if you are a big fan of cigarettes. Smokers have the highest risk and are likely to pay as much as twice to be able to buy the insurance package with similar benefits.
Lifestyle
Let us keep it simple: The healthier and fitter you are, the lesser you have to pay for your desired policy. The sicker and the unhealthier you are, the more money you have to spend to secure insurance coverage.
Medical History
Insurance companies are likely to check your family's medical background. If it is found that any of your family has suffered from any serious ailment, there is a chance that you have to pay more to avail life insurance. This is accentuated if you are found to be a carrying a life-threatening sickness, which puts you in a higher risk bracket.
Driving Records
If you're driving record includes accidental collisions over the past few years, it may cause a rate increase in your premium. If it's been more than a couple of years since your last accident, your driving record is less likely to have an impact on your premium amount. So drive safe, and save not only on car insurance but life insurance too!
Credit Rating
Your credit rating This will decide whether you are responsible and rational in making cash transactions. Your good credit rating gives confidence to the insurance company that you will pay your premiums in time. This may translate to better coverage at the same rate or lesser premium for similar benefits.
So, get the life insurance cover you need based on your personal situation. As you can see, there are factors in your lifestyle that can also impact your insurance benefits and premiums – take care of these as well to avail the best life insurance policy benefits at the least cost.