Moving can be an exciting yet challenging feat. The worst part about the process is packing your stuff and moving it from one location to the other. Many things can become broken or damaged during the transfer. To ensure that you have as little casualties as possible, here are eight packing tips to help.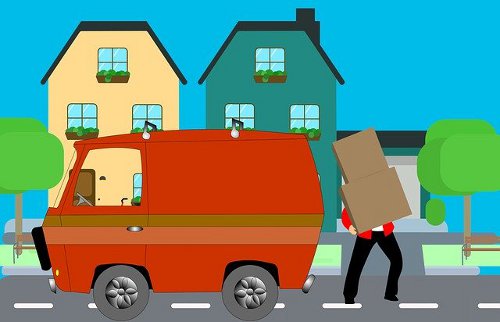 1. Start With A Purge
The first thing you should do before you move is to purge unwanted or unused items. It's a great time to have a yard sale and make some extra money for your expenses. Also, you can donate your items to a local thrift store or homeless shelter that can use them. Items that are not worth saving can be thrown out. The less you move, the better off you will be.
2. Use Recycled Boxes
There's no need to spend a fortune on boxes. You can get great boxes from a grocery or other department store. Since most stores use a box crusher these days, you will need to call ahead and ask for them to save you some. Also, many people who have completed a move may offer their boxes for free on local buy-sell and trade sites. Save your money for other things as boxes are an unnecessary expense.
3. Pack Large Things in Small Boxes
Packing really comes down to an art. Always pack more substantial items in small, sturdy boxes. Your lighter things should go in the larger ones. It's easy to get a handle on the smaller containers, which makes carrying heavier items more manageable. Many people make the error of over packing their boxes, and they end up spilling their contents and breaking things. There's no need to cram the boxes to capacity. Take your time and do things right.
4. Mark Each Box With Its Contents
You will thank yourself when you get to the new house if you've marked the boxes. Not only will you know where each one goes, but you will also be able to find things you need quickly. It takes just a moment to mark the boxes, but it can save you a ton of time searching for items later.
5. Keep Your Necessities In One Container
While you must pack razors, toothbrushes, combs, and other essentials, it's best to keep these things close to you. Keep a designated container with all your important items in it. This box should never go on the moving truck, but it should always stay with you.
6. Take Pictures of Your Electronic Set Up
One of the most annoying parts of a move is getting the electronics set up on the other side. It makes things much easier if you snap a picture of where the wires and everything goes before you disassemble it. You will thank yourself later when a mundane job like this turns into a few minute task.
7. Pace Yourself
When you're packing up an entire home, it's common to become quickly overwhelmed. So if you pace yourself, then it won't be nearly as difficult of a task. Set small achievable goals for your packing adventure. For instance, plan to pack bedroom number one on Monday, and bedroom number two on Tuesday. Always save your kitchens and bathrooms for last, as you will still be using much of the items in these rooms.
8. Make Sure You're Ready On Moving Day
There's nothing worse than being unprepared when moving day arrives. If you're still throwing things into boxes as the moving help comes, then it makes for a chaotic trip. Though this is an overwhelming chore, you must give yourself a deadline and have it completed. Last-minute packing can throw the whole day off and add to your stress.
If all this seems too overwhelming for you, maybe you should call Removalists Brisbane North. They can help you to pack, move, and relax. Why not let someone else handle all the backbreaking work, and you focus on the other essential things. Having a company that is insured to protect your breakables is another nice touch. When a professional team is packing and moving your stuff, then you will stress less about the transition.