Embarking on a new adventure in a different country can be both thrilling and daunting. The excitement of discovering new places, meeting new people, and experiencing new cultures is undeniable. However, the process of international relocation can be intricate and time-consuming. This article offers insights and tips to help you navigate the complexities of moving abroad, as well as the ways in which a relocation company can make the process smoother and more efficient.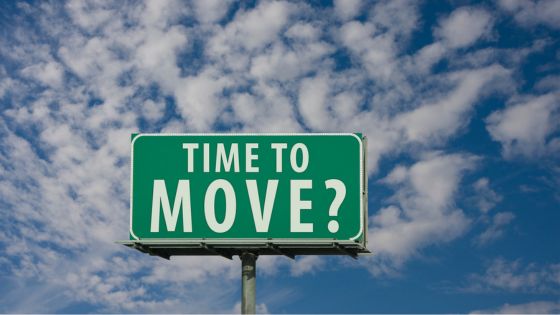 The Power of Preparation
1. Research Your Destination
Knowledge is power, and having a solid understanding of your destination country will help alleviate any anxiety or stress that may arise. Begin by researching the local customs, language, cost of living, and lifestyle to better understand what to expect. Additionally, familiarize yourself with the local laws and regulations and the process for obtaining necessary visas or permits.
2. Create a Moving Timeline
International relocations often involve several stages and can take months to execute. Draft a moving timeline with important deadlines and milestones to help you stay organized and on track. Be sure to consider housing, shipping your belongings, and updating important documents like passports and driver's licenses.
3. Budget Wisely
Moving abroad can be costly, but creating a realistic budget will help you avoid financial pitfalls. Consider the cost of living in your new country and plan for shipping, travel, and initial housing costs. Invest in potential currency fluctuations and plan for a financial cushion to cover unexpected expenses.
The Logistics of Moving
1. Downsizing and Decluttering
One of the most essential steps in preparing for an international move is downsizing and decluttering. Moving your belongings abroad can be expensive, so it's essential to determine which items are worth taking and which can be sold, donated, or discarded. Create a packing list and prioritize the items that are truly necessary and important to you.
2. Shipping Your Belongings
Once you've decided what to bring, research the various shipping options available for transporting your possessions to your new home. Take into consideration factors such as cost, transit time, and reliability. Ensure your shipment and familiarize yourself with customs regulations in your destination country to avoid potential issues at the border.
3. Managing Important Documents
Keeping track of important documents is crucial during an international relocation. Ensure your passport is up-to-date and make copies of all vital documents, such as birth certificates, marriage certificates, and medical records. Additionally, gather any necessary documentation for your visa application and store everything in a secure, accessible location.
The Benefits of Hiring a Relocation Company
1. Expertise and Experience
Relocation companies possess the knowledge and experience to guide you through every step of the international moving process. Their expertise in handling customs paperwork, shipping logistics, and navigating local regulations can save you time and stress.
2. Coordination and Communication
Coordinating a successful international relocation can be challenging, with many moving parts in play. A relocation company will act as a single point of contact for all aspects of your move, streamlining communication and ensuring that everything runs smoothly.
3. Tailored Support
Relocation companies offer a range of services to suit your unique needs. Whether you require assistance with finding housing, shipping your belongings, or settling into your new community, a relocation company can provide personalized support to help you acclimate to your new environment.
4. Network and Resources
A professional international moving company has access to a vast network of resources, which can be invaluable in helping you find the best shipping options, housing solutions, and local services. Their connections can save you time and effort in researching and coordinating these aspects of your move.
In Conclusion
International relocation can be an intricate and challenging journey, but with thoughtful planning, organization, and the right support, it can be a smooth and rewarding experience. By researching your destination, creating a moving timeline, and budgeting wisely, you'll be better prepared to face the hurdles that may arise.
Embrace the adventure and opportunity that come with moving internationally. Remember that every challenge you face is a stepping stone towards a fulfilling and enriching experience in your new home.