No matter where you decide to move, there are certain facts you should know and understand before you settle there. Making haste can cause you to face various problems; it might get difficult to find a home at a reasonable price, you might be unfamiliar with the state or city's laws, or you might have trouble adjusting due to the weather.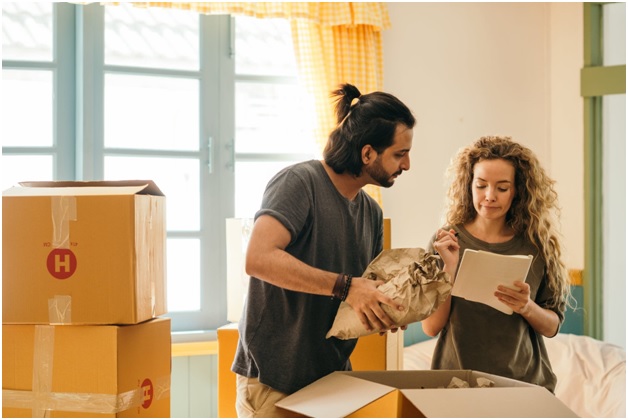 If your destination is Clarksville, then what are the factors you need to consider? Keep reading to find out.
Clarksville Moving Guide
Assuming you have decided to move to Clarksville, the reason why you are here, you will find all information you need in the following discussion before finally packing your bags and taking off.
This comprises information regarding schools, homes, employment options and even the weather. Without further ado, let's get into the subject.
Overall Living Costs
When you move to Clarksville TN, you will find luxury houses in gated communities, golf communities, and stunning condo projects for a very affordable price. Your rent will be much lower than the usual rate (when compared to the national scenario). You also do not need to spend a fortune on your daily necessities.
There are places in the USA where it is hard to provide even the basic requirements to survive. In Clarksville, there is no need to worry about such issues. The economy is great, and you can live a great life without having to spend a lot.
Registering Your Vehicles
Whenever you decide to move, you make sure to get all your vehicles and driver's licenses transferred to the state you're moving to. After you settle in, consider going to the County Clerk's office to get your cars registered. You will need to show them your documents, to prove your identity.
Next, you can go to your local driver's license center to have your license transferred. Again, you will need to take all necessary documents to prove your identity and your residency. Do this within 30 days of moving to Clarksville.
The Weather in Clarksville
The weather is either a zero or a hundred; it can be quite hot in summer and in winter the temperatures can drop drastically. Winters however is a little less harsh when compared to summer. This is mainly because Clarksville is situated in a subtropical zone, hence the high levels of humidity.
Your wardrobe might need a little makeover, depending on where you're moving from. The weather is inconsistent at times and you will need clothing that is suitable for almost any circumstance.
Finding Employment
If the main reason for your move was a job transfer, then there is no reason to worry about looking for employment. However, if that is not the case, then the Tennessee Career Center is a good place to look for employment. You can gather information about jobs offered in your desired career path.
You can also set up your business here. The Clarksville Chamber of Commerce provides aspiring business owners with a business networking system so that they can get any help to get started with their new venture.
Schools In Clarksville
Provided you have children, you will need to get them admitted to a good school. For this, get in touch with the Clarksville-Montgomery County School System. This is a system of schools within Clarksville, where your child needs to be enrolled to find a school and get started with their education.
For those wanting to get a college degree, there are many reputed universities where you can apply, like the Austin Peay University of Clarksville and the Trevecca Nazarene University.
Clarksville Culture
You won't be going straight to work after moving in, right? You might as well take this time to get around the city and learn about its culture. Clarksville has many wonderful parks you can visit with your family for picnics.
They're also great for long strolls – the Cumberland Riverwalk is great for de-stressing your cluttered thoughts, just take a walk alongside the river.
You also have the option of exploring wineries and trying out various vintage wines. For my creative readers, you have the option of visiting the Swirlz Art Studio, where you can indulge in your artistic hobbies. Aside from all this, there are museums, live theaters and places where you can fish.
In Clarksville, you'll never run out of activities to enjoy, so make sure to explore the city once you arrive.
Research Neighborhoods
Lastly, and most importantly, you need to find a place to live. Search the neighborhoods around and try to find the one that suits your lifestyle the best. A good neighborhood should have a lot of recreational centers available so that you can take some time to unwind after a long and busy week. The cost of living should also be reasonable and within your capacity so that you don't have to cut corners or live on a budget.
The community is also important; are there good schools around? How are the people living in the area, and what is the neighborhood culture like?
In any case, you want to find a place where the community is tightly-knit and welcoming so that your family does not experience any issues when it comes to adjusting to the neighborhood.
In Conclusion
Moving to Clarksville Tennessee is a decision you won't regret. Aside from how affordable it is to live there, you won't have a hard time understanding the culture and mingling in. The community there is very diverse and welcoming, so your family can easily engage with others.
The quality of education, especially that of their public schools is praiseworthy. Without a doubt, your kids will be making most of their school lives.
Good luck, and safe travels!