Effectively, the internet has become the hub for most small and medium enterprises to thrive in their particular industries. Although multinational corporations are also consistent in their digital presence, local search engine optimization (SEO) allows businesses to improve their local visibility. Whether it be a pizzeria in Brooklyn, a boutique in Orlando, or a tech startup in Austin, local SEO serves to leverage every business's potential with its local target market. Keep reading to explore some local SEO strategies for dominating your target market.
Comprehending the Essence of Local SEO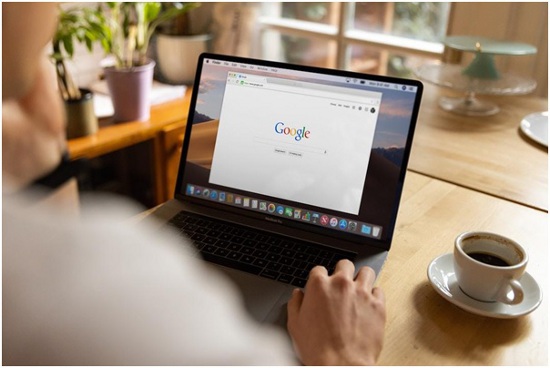 Local SEO is a digital marketing strategy that helps businesses to promote their products and services to local consumers. It is a strategic approach adopted to rank higher in local search results. SEO involves optimizing a website to achieve higher rankings in search engine results, thus increasing visibility and attracting more visitors to the website. Local SEO is just SEO on a local scale. It targets local customers, aiming to make your business more visible in local search results. This means that when potential customers search Google and other search engines for local businesses, your website will show up in the results.
Local SEO is more than just about getting high search engine rankings; it's also about connecting with potential customers on a more personal level. By showcasing your offerings in local directories and Google My Business listings, your business gains credibility and visibility in the local marketplace.
However, optimizing for local search takes more than just creating a Google business listing. It requires consistent effort in managing online reviews, creating local content, earning local backlinks, and more. Having said that, this is where a professional SEO firm comes into the picture.
SEO agencies are not only well-versed in the industry's best practices but are also always up-to-date with the latest trends and algorithm changes. They usually have their self-developed techniques and tools to assist businesses in measuring their SEO performance and making timely adjustments to their strategies. Therefore, choosing to work with a professional SEO firm can lead to a higher return on investment compared to handling SEO internally, especially for small businesses and startups lacking in-house SEO resources.
Maximizing Local Listings and Citations
Local listings and citations play a pivotal role in establishing local authority in search engine optimization. These are online mentions of your business, which include the name, address, and phone number (NAP). Frequently having an accurate NAP across numerous websites can solidify your business presence online. Search engines like Google take this data into account when deciding which companies to show for geo-targeted searches.
Citations can appear on local business directories, websites, social platforms, or apps and increase the visibility of your business in local searches. The essential aspect of citations, however, is consistency. Make sure that your NAP details are the same across all platforms, as any discrepancy can lead search engines to display incorrect information about your business. Regular audits of your business citations can ensure that all listings are current and accurate.
Optimizing Your Website for Local Search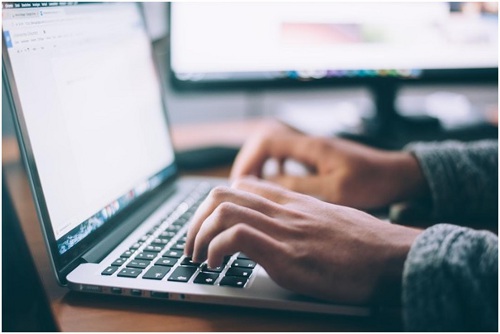 Your website is your primary digital asset, and it is a crucial factor when it comes to local searches. From the architecture to the content, every element of your site must be optimized for your local audience. Your title tags, meta descriptions, header tags, and actual content should reflect the local service areas you want to target. Incorporate local keywords naturally into your website content to help Google understand where your business is located and what services you offer.
It's worth mentioning that website optimization for local search is not a one-time job. It's an ongoing process that needs regular updates and refinement. As local markets evolve, so should your keyword research and SEO strategy.
Securing Quality Backlinks From Local Websites
Backlinks continue to be one of the most potent ranking factors. These are "votes of trust" from other websites to your website. In the context of local SEO, backlinks from authoritative local websites are a goldmine. They give search engines a clear signal about your relevance to your local audience. Therefore, efforts should be made to acquire backlinks from reputable local websites that cater to your industry or share the same geographical target.
Securing these links could involve strategies such as guest posting, sponsoring local events, or participating in community initiatives. As long as your strategies are done organically, you are on the right path. However, keep in mind that the quality of backlinks is much more important than quantity. A few high-quality backlinks from reputable local sites can do much more for your rankings than numerous low-quality links.
Improving User Experience (UX) for Better Local SEO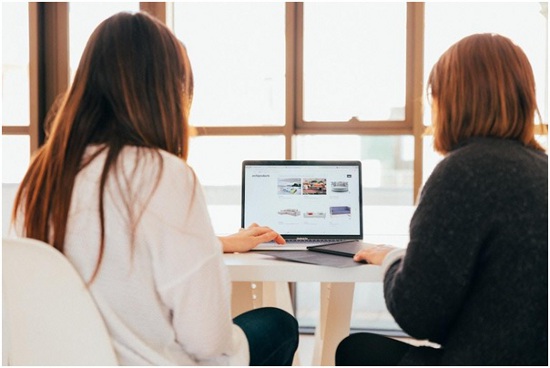 Creating an excellent user experience (UX) is a fundamental component of successful SEO. When your potential customers visit your website or your social media profiles, they should find the information they are looking for quickly and intuitively. A well-structured, easy-to-navigate, and visually appealing website will hold your visitors' attention and encourage them to stay, browse, and hopefully become customers. High bounce rates can negatively affect your rankings on search engines, so it's important to provide a positive UX to keep visitors engaged.
Furthermore, optimizing your site for mobile devices is also a crucial aspect of UX. According to Google's mobile-first indexing principle, mobile-optimized sites are likely to rank higher in search results compared to sites not designed for mobile use. Therefore, ensuring your site provides an excellent mobile experience is key.
Garnering Customer Reviews and Feedback for Better Local SEO
Customer reviews play a significant role in improving local SEO. Reviews are a form of social proof that demonstrates the reliability and quality of your product or service. They can make a significant impact on your business's reputation, which is a crucial factor in attracting new customers. Search engines perceive business pages with higher numbers of positive reviews as more trustworthy and are likely to rank them higher in search results.
Therefore, it is crucial to actively encourage satisfied customers to leave positive reviews on your Google business page, Yelp, or any other relevant platforms. However, remember that honesty and transparency are key here. Never resort to paying for artificial reviews, as this can badly backfire and harm your reputation. Be sure to respond politely to both positive and negative reviews, showing potential customers that you value their feedback and are dedicated to improving your service.
Local SEO Audits
A regular local SEO audit is necessary to ensure that your tactics are working and your efforts are not wasted. This entails testing your website's speed, reviewing the relevancy and usefulness of your content, analyzing keywords and backlinks, and assessing your social media presence and reviews.
One of the key benefits of working with a professional SEO company like Straight North is the ability to conduct comprehensive local SEO audits. These audits assess various aspects of your website's performance, including on-page optimization, site structure, keywords, backlink profile, and local listings. By doing ongoing assessments, a professional SEO company can help you maintain a targeted optimization strategy to boost your local search rankings.
Altogether, the local SEO strategies outlined in this article can help businesses attract more local customers and dominate their target markets. However, keep in mind that consistency and persistence in implementing SEO strategies are the gateways to lasting progress and success. Always remember to provide value and excellent user experiences to your customers, prioritize their needs above all, continually build and improve your SEO strategies, and implement them with patience and determination.