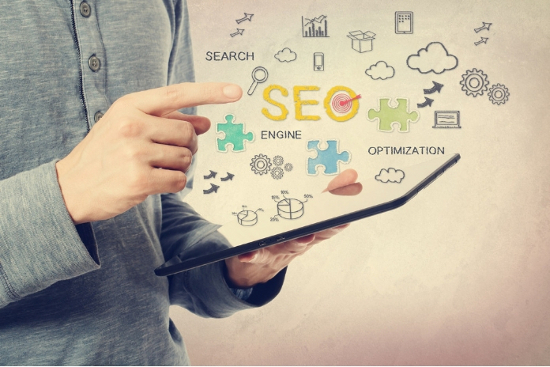 When implementing an SEO plan, it's easy to end up making mistakes. Some mistakes can cost more than others. If your small business is doing SEO in-house, here are several common mistakes to be aware of:
Using Trending Keywords
Yes, this can cost your strategy dearly. Keywords must be relevant to your business, and they should also be words that your target audience actually cares about. Do not plug in trending keywords that are not related to your business just to drive traffic. You must carefully research the keywords the target audience is most likely to type into a search engine. So, just because a keyword is attracting millions of views to one site, that doesn't mean the success can be replicated by your site.
Using Directories for Backlinks
Getting your site listed on the best online directories is a great way to create brand awareness. However, do not use directories to generate backlinks and drive traffic. That is not the purpose for these listings. Generating backlinks with directories is highly frowned upon, especially by Google. Recent algorithmic changes by Google will be able to spot whether your site attracts traffic in this manner. Therefore, if you are still using this tactic, stop and find other, better ways to drive traffic. Use directories only for their stated purpose.
Infrequent Posting
This is the most common reason so many initially good SEO marketing campaigns fail. Your site, blog, and social media sites must be updated frequently to drive and retain traffic. Google algorithm can now discriminate between sites with fresh content and sites that are just sitting there with no new updates. Your site must belong to the former group in order to drive traffic. Update everything in a timely manner. You don't need to do it every day; posting once every two days according to a schedule could be enough depending on your business model. You can also use online tools to upload posts to be scheduled for publication later.
Bad Title Tags
It's very easy to ignore title tags. That's probably why many companies have non-descriptive title tags, or not title tags at all. These little bits of information is very important for both search engines and web users when locating your site. If you do write title tags, do not stuff them with keywords either. That can easily backfire as Google algorithms do not like keyword stuffing. Make sure you are not including duplicate title tags either.
Using Flash
Got interactive content on your site? Make sure the content is not build using Adobe Flash. This once-useful tool is now abhorred by web browsers. Adobe Flash is known to have a number of security vulnerabilities without fixes. So, browsers block Flash content automatically. Website using Flash may some with a warning sign as well. No one will get to see your great content if it's in Flash. Therefore, ditch all Flash content on your site. Alternatively, use the more secure HTML 5 to create interactive content.
Next time you are implementing your small business SEO strategy, make sure you avoid making any of the above mentioned mistakes.