According to an Australian readership report in March 2022, 14.8 million Australians aged 14 and over read print and online magazines. In addition, eight categories, including Health and Family, General Interest, and Motoring and Sports, enjoy strong growth. When it comes to the cost of magazine subscriptions in Australia ranges from 30 to 100 dollars, depending upon the type and brand.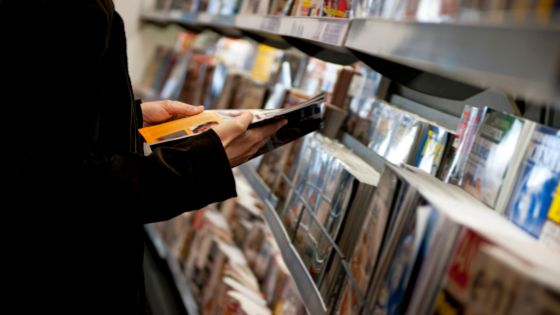 If you're considering getting one, the first step is to choose a store that meets your needs. With so many stores and options available, deciding which to choose can be challenging. In this article, you can gain tips on choosing one that is right for you.
Determine Your Needs and Interests
Before choosing, it's essential to determine your needs and interests. Consider what type of magazines you want to read and how often you want to receive them. Do you want to subscribe to those that cover fashion, lifestyle, sports, or current affairs? Do you want to receive them weekly, monthly, or quarterly? Answering such questions will allow you to identify the store that meets your needs and offers the ones you're interested in.
Research Subscription Stores
Once you've determined your needs and interests, it's time to research the shops in Australia. Consider those that offer a wide range of magazines and subscription options. Check their websites and read reviews from other customers to determine their reputation and customer service quality.
Compare Subscription Plans and Prices
Once you've identified a few stores, compare their plans and prices. Look for online shops that offer flexible subscription options, such as monthly, quarterly, or yearly plans. Consider the price and any additional fees, such as shipping costs. Ensure to factor in the cost when comparing prices.
Look for Special Deals and Promotions
Many offer special deals and promotions, such as discounts, free gifts, or trial periods. Look for shops that offer these deals and promotions to get the most value for your money. Some may also offer loyalty programs that reward customers with discounts or other perks for subscribing to multiple magazines or renewing their subscriptions.
Check the Customer Service
Customer service is an essential factor to consider. Look for shops with a responsive customer service team that promptly answers your questions and resolves any issues. Check if they have a contact number or email address you can use to contact them. Additionally, look for those that offer easy cancellation and refund policies if you change your mind or have any issues with your subscription.
Read the Terms and Conditions
Before subscribing, read the terms and conditions carefully. Check for hidden fees, such as processing or cancellation fees. Look for information on the subscription renewal process, including how and when your subscription will be automatically renewed. Be sure to understand the terms and conditions before committing to a subscription.
Read Customer Reviews
Reading customer reviews can provide valuable insights into the shop's reputation, customer service, and delivery times. Look for online reviews from other customers who have subscribed to magazines through them and consider their feedback when deciding.
Consider the Delivery Time
Before choosing, it's essential to consider the delivery time. Some offer faster delivery times than others, while others offer free shipping on certain subscriptions. Consider the importance of receiving your magazines promptly and factor in the delivery time when comparing stores.
Conclusion
Choosing a store for magazine subscriptions in Australia requires research and consideration. Following these tips, you can choose one that meets your needs and ensures you get the magazines you're interested in.