Loans can be beneficial in times of need or crisis. It's normal for situations requiring financial aid to arise. You may need money to deal with emergency medical bills or debts that have piled up. Non-emergency situations like the need to expand your business also require funds. This should not worry you right now, as there are several financial institutions and/or lenders you can borrow money from and have sent to you instantly.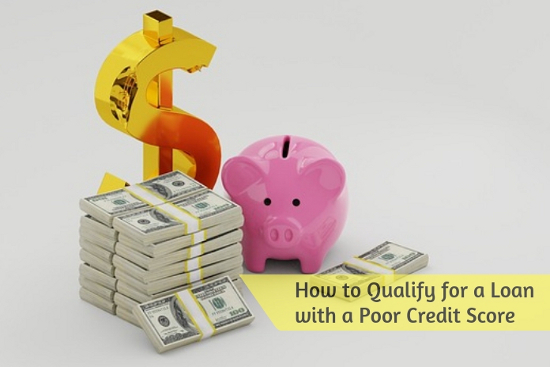 You should first prove that you are eligible to access a loan. One of the things that might stop you is a poor credit score. This usually occurs when you fail to pay your loan on time. There are credit bureaus whose primary role is to monitor the borrowing and repayment habits of borrowers from different lenders. Failure to pay your loan on time will leave you with a poor credit score, and you might even be denied access to a loan anytime soon.
You should visit Boostcredit101 to find out how to improve your credit score. The best thing to do is develop the habit of repaying your loan on time always. Using the money you borrow wisely also ensures you get back the amount you need to make your repayment. There are instances you can access a loan even with a poor credit score. Here is how you can qualify for one.
Try Online Loans
This is one of the best ways to get a loan fast, even with a poor credit score. Most online lenders require little information from you. A good example is those companies that deal with payday loans. The only information they generally need from you is your employment details and some personal information. They send money instantly to your account when you contact them and prove your eligibility.
Use a Guarantor
Presenting a guarantor or co-signer is another way you can get a loan with a poor credit score. This is a person who will be required to pay on your behalf if you fail to repay the borrowed amount at any point. Make sure you get someone stable who can come through for you if you experience any challenges in paying back. Do your best to ensure you don't find yourself in such a situation, though.
Build Your Score
You should work on improving your credit score to be able to access more loan companies. The best way to go about this is by making sure you clear your outstanding loan with the relevant bodies. Paying your loans before the deadline date will also help to boost your credit score. Develop good repayment habits and watch your credit score increase with time.
Secured Loans
This is a type of loan where you will be required to present an asset or several as collateral to the loan. It could be your car, land and or house. Failure to repay your loans as agreed may mean they are repossessed. Many lenders will pick assets that are of the same value as the amount you are borrowing.