Australia has an excellent support system designed by the government where even an international student can work on his entrepreneurial ideas effectively.
A skill or a hobby can be turned into a business idea with the aid of such a supportive platform. The idea is to make it sustainable by following a path guided by the experts. Australia supports self-employment ventures even from the students from a different origin. There is no such restriction to go with a plan if every rule is followed. The supportive environment aids a student to pursue his/her dream.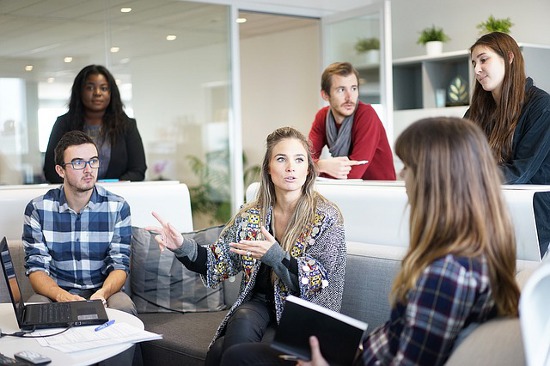 Starting a business overseas can be an intimidating venture. All you need is to configure your steps in an organized way by following the steps mentioned below:
1. Passion and strength go hand in hand
The formula of success in an entrepreneurial venture in a foreign land is the perfect mix of passion and strength. The Academy of Entrepreneurs has conducted a survey by interviewing more than 1000 entrepreneurs from over 50 countries to find out the answer to this question. The prime traction to your entrepreneurial venture is your passion connected with internal strength. It is time to shift your part-time hobby into a full-time profession along with your academic curriculum.
2. Market research
Before even starting to initiate the plan, conduct vivid research online. Invest your time accordingly to find out your strengths, weaknesses, threats, and opportunities. This will give a solid platform to work on your idea and find out the competition in the market.
If you are thinking of launching a local business, it is high time to talk with the locals directly and get feedback, as well as, learn about the pain points you want to serve with a proper solution.
These days, the industries of different genres often cross over. It can either be used as strength or considered as a weakness depending on the products/services you want to cater to. Set a target audience and approach it with a proper questionnaire to figure out a development plan to work on your idea.
3. Marketing mix
This is an age-old strategy that still counts as an effective way to enter a market and create your kingdom. Remember that your product is a solution for a customer to solve his pain points. It should be positioned well and made accessible to those who are in need. Adding good values and maintaining a demand-supply balance is also very important. Create a proper pricing strategy so that your product line does not appear cheap or too pricy for a new brand.
Promotion is and always will be the key to success. Once you have figured out your product or service, you will have to decide on the promotional channels. These days, it will not be a problem due to the advent of social media. Take Twitter and Facebook by storm and create unique content. Create professional business profiles and interact with the enthusiasts.
The necessity of a physical shop sometimes becomes necessary. It is hard to believe in something virtual when you cannot perceive it with your senses. A physical address or a shop will be mandatory for your business idea. You might also have to arrange physical promotional mediums for creating trust and brand awareness.
4. Name check
Registering your business is also mandatory as per regulations. There are websites that will help you to find and decide on unique names. Check whether your suggestions are already present in the market or not.
It is easy to buy a domain and launch a website using intelligent content management system platforms. First, find a proper name that is not being used by any other business. Register a domain name and start branding your idea. Launching a website will be mandatory for social media marketing and promoting your brand online.
5. Law
Not everyone is adept at handling the rules and regulations set by the authorities. This is where a legal service comes into the picture. A startup lawyer in Australia is mandatory for startups to get everything right legally.
The legal structure of your startup should be fortified by the supervision and knowledge of a startup lawyer. If your idea has immense potential, you can also look for investors. Investment can only be attracted when your venture is legally compliant. Moreover, your legal setup will also decide whether you can do business hassle-free on the Australian soil. For this, you will need the assistance and service from a registered and certified lawyer.
6. Australian Business Number
As mentioned earlier, you can manage to apply for an Australian Business Number (ABN). You will not need a business visa Australia to start your enterprise. Consult with your lawyer regarding the protocols.
Applying for ABN is free and comprises of a few steps online. You can get it done without any hassle. The government support will deliver it as soon as possible.
7. Australian Company Number (ACN)
If everything falls in the right place, you can register your company for acquiring an Australian Company Number (ACN). Supportive websites such as Easy Company offers exceptional service in this aspect in exchange for a $550 fee to form a structured company comprising of all the entities needed.
This is the next step after you have successfully launched your business and want to take it to the next level. If you want your company to be stronger in terms of effective management and human resource, you can apply for it at the earliest.
8. Community and networking
Be a part of an entrepreneurs' network with similar thoughts. Working with people with similar concepts and ideology will help you flourish in the long run. Find people who are enthusiastic like you and will strive to thrive in any situation. In fact, research suggests that 78% of the startups thrive based on this network and contacts.
Verdict
If you are planning to be your boss, it is high time to start working on it. Become a part of an excellent economy and utilize the supportive system offered by the government.