Whether you're a small business owner in a South Melbourne shared office space or a company director in a New York skyscraper, success is not guaranteed. The number of employees you have and your premises bear no weight on whether your business will stand the test of time. Instead, your ability to succeed as a business owner will rely on whether you've cultivated the critical skills listed below.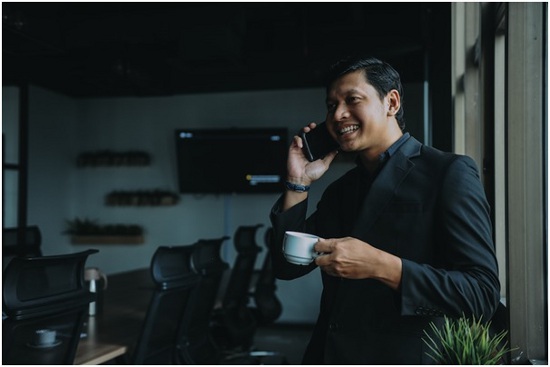 Emotional Intelligence
Emotional intelligence describes your ability to manage and use your emotions positively. It also involves considering the feelings of the people around you and acting accordingly. Emotional intelligence can be integral to business success. This is because understanding emotions can affect how you interact with others.
You'll generally enjoy stronger relationships with your employees and customers when you have this vital skill. However, not having it now doesn't mean you never will. You can improve your emotional intelligence in several ways. Start by paying attention to your behavior, observing your feelings, and taking responsibility for your emotions. If you need more guidance, there are plenty of emotional intelligence courses you can take.
Communication
A lack of communication can be a significant problem in the average business. If leaders don't communicate with their employees, dissatisfaction can grow until it develops into a negative work environment.
In contrast, excellent communication can create a culture of openness, honesty, and proactivity. Whenever your employees have a query or concern, they can feel comfortable bringing it to your attention.
Fortunately, communication skills can be learned. You might enhance them by practicing active listening, building emotional intelligence, and being clear and concise.
Customer Service
Any business can attract new customers with alluring deals. Retaining those customers can be much harder if your customer service skills are lacking. A 2020 survey found that 96% of customers would leave a business if it provided bad service.
Make customer service your priority, and business success might follow. If your employees are on the front line, prioritize customer service training for them. You can also improve your own skills if you communicate directly with customers. Learn to be adaptable, communicate clearly, and show empathy, patience, and consistency.
Time Management
Everything must run like clockwork for employee and customer satisfaction in business. However, if you lack time management skills, that can be a challenging goal to achieve. Excellent time management skills allow you to prioritize tasks and achieve goals. They can also allow you to enjoy exciting opportunities and foster sustainable business growth.
Essentially, time management equals business efficiency. If you lack these important skills, take the following actions to improve them:
Create priority lists;
Break down goals into smaller tasks;
Delegate tasks;
Set deadlines.
Financial Skills
Selling high-quality products and services is not enough to keep your doors open. Business owners must also have financial literacy. This sees them actively managing their money for profit and sustainable growth.
As the leader of your enterprise, it's up to you to understand how much your business costs to operate versus its income. Fortunately, several reliable software programs can assist with this complex task.
Delegation
Handing over control of your operations can be tough, especially when you've grown it from the ground up. However, delegating is one of the most effective ways to spur business growth. The more everyday tasks you hand over to trusted employees, the more time you'll have to spend on your bigger-picture goals, guiding your business and your employees to success.
Success in business doesn't happen overnight. However, you'll be well on your way to achieving your goals if you prioritize the vital skills outlined above.