Winter holidays are just a few weeks away and are the best time when you can move to a new house. With the perfect weather conditions, you do not have to take many hassles to relocate. As the holiday season gives you enough time to pack with patience and move out on your desired time. Whereas, moving companies are easily available at low rates because of the out-of-season moving. When they have extended time to move your house, they unconditionally provide you better services as compared to the services in the peak season. However, where the industry is full of competent local movers in Melbourne, there are a few of moving companies that act non-professional and proves to be a big-time scam. Below are a few of the obvious scam you need to be aware of.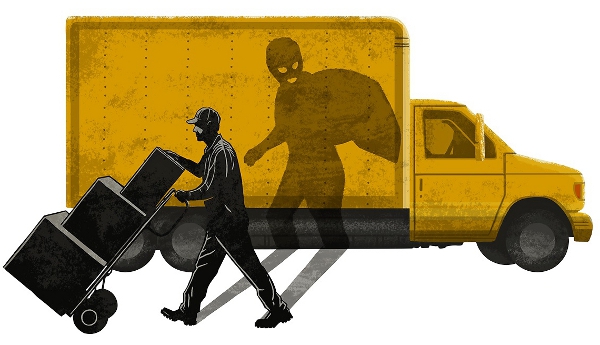 Far-fetched Moving Deals
When interacting with the moving company, you may find them extra sweet and offers you unbelievable deals, beware. They might be setting a trap and leads you to an unsuccessful moving with high expense. With their sugar-coated debates about the expertise they practice, they offer the lowest market rate. Well, the lowest rates are attractive but worthy. When you let them handle the moving process, they do it very keenly at the beginning and once they have loaded all your worldly items on the truck, they come up with some charges that you will be separate from the agreed upon payment.
In case, you refuse to pay, they will refuse to take your goods at the desired place and you are deadly trapped.
Bait and Switch Technique
One of the most common tricks played by the movers in the "Bait and Switch Technique". In case you are not familiar with the term, here it is.
The original moving estimate is based on the goods you have to move, however, when the moving bill arrives, it exceeds the limit and the reason behind is that you are taking more goods. Well, that is near to impossible and the reason behind playing such tick is that you haven't demanded a written estimate before signing the contract. So, you do not have anything to prove yourself right.
Complimentary services
When the moving company being way to helpful than it should be, smell the change. Look for the services they are offering even you did not demand for. And by the end of moving, they come up with a long list of additional services such as the driver's fee or the extra-time they spent on helping you with the moving chores. If such things are happening around, you probably are dealing with a scam.
This is why you need to be very careful about every small detail in your engagement with the moving company. It is best to get everything written down on paper while availing of house removal services in London to ensure that they are not surprising you with the costs for complimentary services. While there might be so many different things on your mind during the moving process, you need to understand that this is one thing that needs to be addressed and taken seriously.
Tricks To Avoid The Scam
Movers are designated to make the moving easy, not to add on the burden. Below are a few tricks that can help you prevent the above-mentioned scams.
Do Not Sign A Vague Contract
Being a layman, we often do not pay much attention to such details and here lies the real fault. When we do not demand a well-written moving contract from the experts, we give movers a chance to play the game. Therefore, when making the final dealings with the movers, we suggest you have a through a contract that includes everything from license number to the moving truck number, estimates, and everything. Once the final contract is on the table, and you still have a few questions about any written statements, feel confident to question the movers.
Do Not Let Them Drive Your goods in An Unmarked Truck
If the cheap movers in Washington DC arrive with a moving truck that is not labeled with the company's name on it, it's better to not let them carry your valuable goods. Reputable moving companies never take a risk moving your packed boxes or furniture of the rental trucks. Therefore, allow only marked trucks to handle the goods so that you can track them whenever wanted. Also, add the truck's plate number on the contract.
Avoid Paying In Advance
Upfront payments are straight scams. Do not invite them to offer an exclusive moving.
Do Your Thorough Homework
The best trick to avoid moving scams is to do a little homework. Learn what tricks can serve you the best moving and what credentials to look for in a moving company. Enlist the highlights of a reputable moving company and consider them before you choose the movers.