If you want to know more about what you need to become a good project manager, then this blog is for you. You need to be on your toes really to make things count as becoming a project manager is not an easy feat. A career in Project Management requires one to be a jack of all trades as he needs to be a star performer in many departments like coding, graphics design, networking, database, management, etc.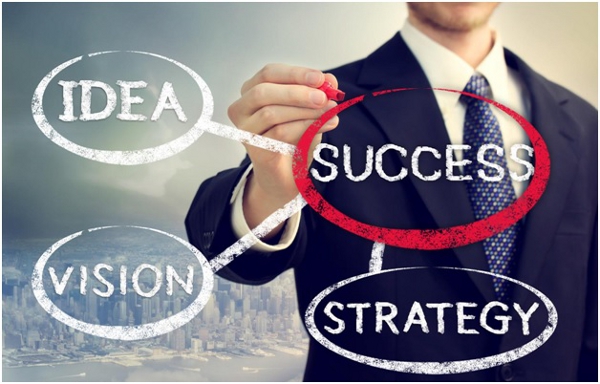 There are many factors and aspects in which you need to master and that's where you need some expert advice in this concern. So whether you want to need to become a successful entrepreneur of the highest repute or a good project manager in a company, you need the following top 3 skills in this concern to become a leader or project manager par excellence. Also Read: Guide to Project Management career
1. Management
Team management or simply management of the employees, team member and every stakeholder involved is what that can make a project manager uber-successful in completing his projects on time. Not only team management is crucial for the health of the project, but it also helps the project manager in determining the key skills of the resources in the team. It is critical as in this way a project manager can determine the key strengths of the resources. A useful tool in this concern like a task management tool available for use for free on the internet can make his job quite easy.
2. Leadership
It is quite logical that leadership should come in this way as people need a person who has leadership qualities to lead them in any project or in their life. As a leader doesn't mean that you are cent percent capable of delivering as well but that's an important aspect too. As a leader, you need to deliver and have a sound grip on your technical skills, otherwise you will fail miserably in your bid to become a good leader.
If you want to become a good leader in the future, you must be prolific in your people skills. You may wonder that why this is important but that's make it easier for you to deliver what is required from you as a project manager. Of course, it is easier said than done. But with the course of time you can master this and become a leader of the highest repute.
Leadership also gives you important lessons about how to go about your life and don't go after materialistic things. While you need to know how to make money for a living, a leader will will tell you how to do this aesthetically and without going for shortcuts.
3. Communication skills
This is also one of the few steps that definitely need the attention of a person who is aspiring to become a project manager and then ultimately a leader. There is a good stat that more than 80% of a project manager's time is spent while communicating. There are many ways in which just this stat truly represents the true nature of the job of a project manager and how he needs to make sure he can manage his team perfectly.
Project managers are most responsible for the coordination among all the members of a team and resources to get the desired task done. In fact, project managers need to ensure all the stakeholders are on the same page so that the project can run smoothly. There are several other aspects that need the attention of the such a manager so that he can make sure everything is in shape.
Communication can be definitely termed as a broad topic and for a project manager to perfectly nail it, he needs to have top-notch presentation skills. These skills are enough to effectively convey what he has in his mind and to make sure the entire he is heading or about to lead will know what he is thinking and in which direction so that they can also work in the same mind-set. This will effectively end any chances of miscommunication.
Final Word
There are several factors that you can associate with a project manager as the job of him is definitely not a simple one. The above mentioned 3 skills are the ones that can make any project manager master of his domain and can lead a number of employees and team members towards a successful project.
I am sure that you may want to know something more about this topic of this blog. I will be more than happy to answer your queries or listen to your positive feedback. Please use the comments section below in this concern.