The hospitality industry in India is experiencing exponential growth, creating numerous opportunities for individuals seeking a dynamic and rewarding career. The hotel management sector, in particular, has emerged as a thriving industry that offers a wide range of career options to young aspirants. With India becoming a popular tourist destination and witnessing a surge in business activities, the demand for skilled hotel management professionals has skyrocketed. This article aims to guide students who have completed their 12th standard in India on how to make a successful career in hotel management.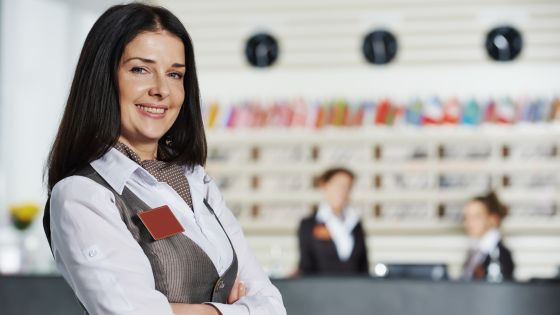 Hotel Management Courses in India
Bachelor of Hotel Management (BHM): This four-year undergraduate program equips students with the essential skills and knowledge required for various roles in the hotel industry. Fees for BHM courses in India range from ₹1,50,000 to ₹4,00,000 per year, depending on the institute.
Bachelor in Hotel Management and Catering Technology (BHMCT): Similar to BHM, this four-year program focuses on hotel management and catering technology. The fees for BHMCT courses range from ₹1,20,000 to ₹3,50,000 per year.
Diploma in Hotel Management (DHM): This one to two-year diploma course offers a comprehensive understanding of hotel operations and management. The fees for DHM courses range from ₹80,000 to ₹2,50,000.
Bachelor of Arts in Hotel Management (BAHM): This three-year undergraduate program provides students with a strong foundation in hotel management principles and practices. The fees for BAHM courses range from ₹90,000 to ₹2,00,000 per year.
Bachelor in Hotel Management and Tourism (BHT): This four-year program combines hotel management with tourism studies, offering students a broader understanding of the industry. The fees for BHT courses range from ₹1,00,000 to ₹3,00,000 per year.
Bachelor of Science in Hotel Management (BSc HM): This three-year program focuses on imparting scientific knowledge and practical skills in hotel management. The fees for BSc HM courses range from ₹1,00,000 to ₹2,50,000 per year.
Certificate Courses: Various short-term certificate courses are also available in specialized areas such as food and beverage management, front office operations, housekeeping, and culinary arts. The fees for certificate courses generally range from ₹30,000 to ₹1,00,000.
To ease out financial burden on students, banks readily offer education loans for hotel management courses. After getting the admission letter from their institute, candidates can approach a bank and apply for a student loan online to pursue their preferred courses in hotel management.
Hotel Management Placements
After completing a hotel management course, students can expect a wide range of employment opportunities in hotels, resorts, restaurants, event management companies, cruise ships, and airlines. The salary packages offered to hotel management graduates vary depending on factors such as the candidate's skills, qualifications, experience, and the reputation of the hiring organization.
Entry-level positions in hotel management typically include roles like front desk executive, guest service associate, food and beverage supervisor, and housekeeping executive. Graduates can expect to earn salaries ranging from ₹2,00,000 to ₹4,00,000 per annum in these positions. With experience and career progression, individuals can secure managerial roles such as restaurant manager, banquet manager, sales and marketing manager, and general manager, with salary packages ranging from ₹6,00,000 to ₹15,00,000 per annum.
It is worth noting that the hotel management industry offers excellent growth prospects, and professionals who demonstrate exceptional skills and dedication can climb the career ladder swiftly. Moreover, professionals in the hotel management sector also have the opportunity to work abroad, expanding their horizons and gaining international exposure.
A career in hotel management after completing 12th in India presents an array of exciting possibilities. The hotel management industry is experiencing remarkable growth in India, and skilled professionals are in high demand. In addition, students can pursue a course in hotel management without a financial burden as several banks in India offer education loans and have links with top universities and institutes for quick loan disbursals.
By pursuing one of the various hotel management courses available, students can gain the necessary knowledge and skills to excel in this dynamic field. The industry offers diverse employment opportunities, and with the right skills and experience, individuals can enjoy a rewarding and prosperous career. Aspiring hotel management professionals can look forward to a bright future, filled with exciting challenges and opportunities to make a mark in the hospitality industry.