One of the most popular pieces of advice for couples who are planning a wedding and want to save their budget is to buy flowers in bulk online. Of course, you can visit your local farmer's markets, but they can never propose the variety, quality, and quantity of flowers as wholesale traders do. Let's see how to pick the best wholesale flower shop.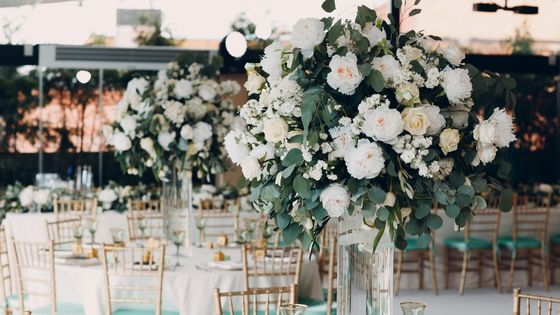 Tips on Choosing a Wholesale Flowers Supplier
These tips will help you choose a reliable wholesaler when ordering flowers for your wedding:
Start researching the market and suppliers in advance to understand who will offer you the best price. For example, popular online flower seller https://fiftyflowers.com/ offers free shipping when ordering large quantities of flowers. Also, on the FiftyFlowers website, you can buy flowers in bulk by color so they match the color scheme of the ceremony.
Analyze customer feedback. This will help you decide who to trust with decorating your wedding.
Specify which flowers will be in sufficient quantity by the wedding day so as not to run around the markets in a hurry, buying more bouquets.
Give preference to stores with transparent pricing; make sure you don't have extra charges that will take you out of your budget.
Ask how the flowers will be packed: it is very important that they do not lose their freshness and are not damaged during transportation.
What Flowers Are the Best for the Wedding Ceremony?
As a rule, wholesale florals offer more than 100 names of flowers, and you can easily get lost in their variety. Follow these guidelines to choose the best flowers at the right price:
Pick bulk fresh flowers that are in season.
Look for unique colors that will attract the eyes of guests.
Focus on the photo from the wholesaler's website to avoid misunderstanding.