If you are searching for a city that is thriving in the true Australian spirit, then Melbourne is the right place for you. This dynamic metropolis will blow your mind with the uniqueness of its character flowing in lush green parks surrounding the hip city center. The city offers a various choice of fun things to do on all budgets. All you have to do is carefully explore the famous Melbourne laneways to find the perfect spots, and here we offer some suggestions that guarantee you'll make some unforgettable moments.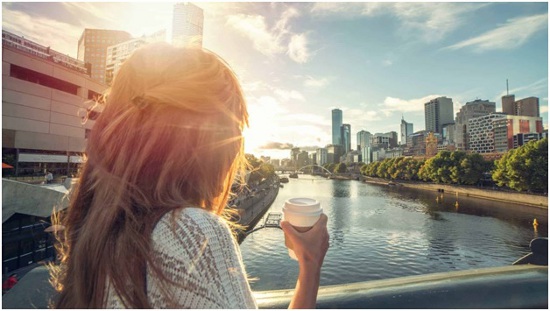 Grasp the city's street culture
Lead the way through Melbourne lanes! Before you start wandering aimlessly through the many eye-catching lanes of Melbourne, make sure you get a map of the city in order not to get lost. There are free city maps available at Federation Square Visitor Information Centre, which should be your first stop. Once you've got your map, feel free to get lost in the many artsy lanes.
Melbourne is famous for its street art, so be prepared to take a lot of pictures here. Unlike most cities where street art is prohibited and done illegally, Melbourne has approved areas for street artists to practice their arts and crafts. This gives the city a truly dynamic note since the art changes over time, and it's needless to say the works are absolutely remarkable.
Rock your heart and roll it
Welcome to Melbourne, the rock and roll capital of the world! Besides being famous for its incredible live music scene, Melbourne's particular area of expertise is rock music. It's practically impossible to go out in Melbourne and not run into a rock gig or at least a street music live show. Melbourne is home to the renowned singer and songwriter Nick Cave, as well as the most famous band of Australia – the AC/DC. Take a stroll through AC/DC Lane or try to catch a gig at the Corner Hotel or Ding-Dong Lounge to get the best rock and roll experience of a lifetime.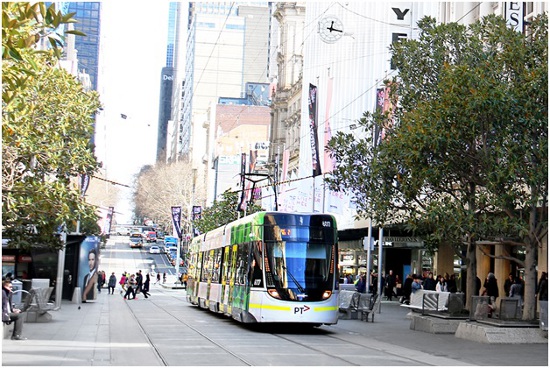 Enjoy the number one world coffee
This one might come as a shocker, but it's true – Melbourne beat Rome and Vienna for the title of the best coffee place in the world. Even if you try really hard, finding bad coffee in Melbourne is mission impossible. Melbourne baristas are world famous for being the experts on the topic of coffee, which is why you shouldn't think twice before having a cup yourself. You can have the greatest coffee you've ever tasted right at the airport, while you choose a car to rent for your journey around the city. It's fairly convenient that you can rely on quality car hire at Melbourne airport to provide you with the best way to go around the busy streets of Melbourne.
Examine the researcher's delight
For all of you curious souls, the Melbourne Scienceworks exhibit offers a range of fun, hands-on science activities. This little science center offers fun for the whole family, so visiting Scienceworks is an absolute must if you're coming with children. Both you and the kids can find out how a city works by checking out the Nitty Gritty Super City mini-metropolis and you can also learn about space in the planetarium. Physics fans can have even more fun while enjoying a two-billion volt light show using Tesla Coils in the Lightning Room.
Treat your curiosity here before you head out to one of the many botanic gardens around the city, which are also a perfect place for a family picnic or a simple afternoon rest surrounded by lush greenery.
Shop at Queen Victoria markets
The best places to interact with the locals and immerse in the Melbourne culture are the markets. Particularly, Queen Victoria markets have been around for a century and a half, and they are home to Melbourne's tastiest produce stalls and delicatessens. The gourmands around you should keep their eyes wide open for cheese, olives and smoked meat specialities.
It's also hard not to notice the marvelous architecture of the Victorian era that adds a truly special touch to the markets. When you take a look at the traditional arts and crafts also found here, it's almost as if you were instantly teleported to the Victorian era.
Basically, anywhere you go in Melbourne you will feel out of touch with reality, almost as if you were in a rock band documentary or a Victorian era film set. Make sure to enjoy this feeling and capture it with a photo, because you will definitely want to remember it for a long, long time.