Going to San Diego with your family is both fun and exciting. Bringing your furry friend with you won't be a hassle as well because there are a lot of pet friendly hotels in San Diego.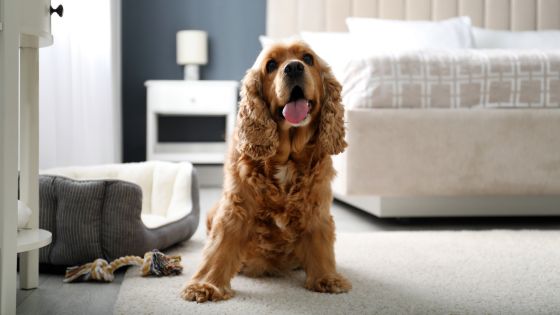 Since there are so many options available for your accommodation, how can you guarantee that the hotel can provide the services that you and your pets need? If this is your first time visiting San Diego, California, here are a few simple tips to help you find the best pet-friendly hotel in the area.
What are you Planning to Do in San Diego?
Booking your hotel should always depend on what you want to do in San Diego. Basically, there are so many things that you can do in the city as you can go to the beach and try some of the water activities there or you can go to some of the culture-rich areas to know more about the place.
When you're booking a pet-friendly hotel in San Diego, you need to know your priorities. Here are some of the things that you should know:
Beach Activities – If you love the beach and other water activities, La Jolla is a good place to start searching. This is the perfect place to find hotels if you love outdoor adventures.
Know the Culture of the City – North Park should be the main area to look at if you want to look at some of the cultural sites and street art in the city.
Perfect for Family Vacations – If you plan to bring your family with you and there are kids and pets, Ocean Beach is a good place to look for hotels. This is a casual neighborhood where you won't feel out of place because diversity is embraced and accepted.
Nightlife! – Many of you are probably craving nightlife and San Diego will never let you down. If this is your main agenda for visiting the city, Gaslamp Quarter is a good place to consider.
First-time Travelers – For first-time travelers, Old Town is a good place to stay as it would introduce the rich history of San Diego. There are museums, amazing restaurants, and more.
Is the Hotel Pet-Friendly or Just Tolerant?
Just because a hotel accepts pets don't mean that they are actually pet-friendly. They allow pets inside, but they don't have amenities or special programs that are meant for pets.
A pet-friendly hotel should have a wide range of services that are not only targeted to humans but also to our furry friends.
There are a few questions that you can ask before you book a hotel in San Diego:
Do they allow pets anywhere in the hotel or are they only allowed to stay in a specific area?
Can you leave your pet inside the room without any hassle?
Do they require you to put your pets in a crate if you want to leave them in your room?
Does the hotel offer dog sitters for hire if you want to go outside and leave your furry friend?
It's better to ask them before you book because it would be more problematic if you found out that the hotel is only pet-tolerant when you're already there.
Always Check for Pet Fees
This is very common for most pet-friendly hotels as they also cater to pets aside from us. Actually, you can find a lot of pet-friendly hotels around San Diego without pet fees.
If you don't mind the fees, make sure that you ask them about them before booking a room. Check if the pet fees are paid per night, for the whole duration of the stay, or if the fees are already included with the price of the room.
Pet Restrictions
Even if a hotel is pet-friendly, they do have a couple of restrictions when it comes to pets. The same thing happens in hotels in San Diego. There are some places with breed and weight restrictions.
Hotels usually allow up to 2 pets and they have to be 75 lbs. or below. This is a common restriction for most hotels so it's better to ask them directly about the restrictions before booking.
They also have restrictions on the breed of your dogs. Some hotels don't allow large dogs so if your furry friend is a little too big or heavy, you need to be very meticulous when booking a hotel.
Activities for Pets
Since you are going to San Diego to relax with your furry friend, you should always book a hotel that is near establishments that allow pets to enter.
Make sure that there are pet-friendly restaurants near the hotel or that there is a park where your pets can run free and play.
It's not too hard to find pet-friendly accommodation in San Diego. As long as you know what you're looking for and you did your research about a specific hotel, you won't have any problems with your pets.