If you and your partner have been traveling for a few years and have finally decided to make the relationship official by getting married in Bangkok, there's a lot to prepare. Even if you are both foreigners, you can still get married in Thailand, and you will need to have certain documents translated into Thai by an approved translator.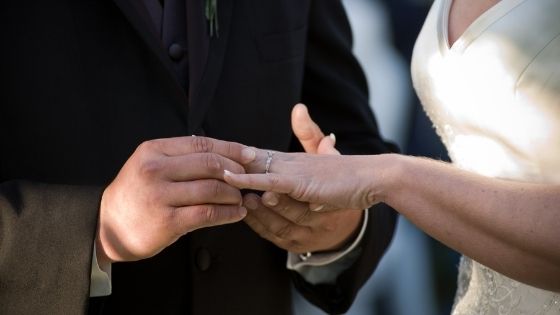 Hiring an Agent
Typically, immigration agencies can facilitate foreign marriages and for what it costs, this will save you a lot of hassle. The marriage process is carried out at a local Ampur office, each district has its own local government and if the government official agrees, there's no reason why a foreign couple cannot register their marriage in Thailand.
Arranging a Stylish Wedding Party
After the ceremony at the local government office, you can plan to party at one of the rooftop bars; with luxury cars for rent by Rich Cars at affordable rates, you can arrive in style in a Porsche or Ferrari. If you prefer a floating evening party, rent one of the party boats on Chao Phraya River and dance the night away with your friends and take some Instagram photos with beautiful temples as a backdrop.
Talk to your Embassy
If you are both from the same country, you should make an appointment at your embassy in Bangkok and they will inform you of the documentation you will need. You may also have to hire a translator to help you answer the official's questions when registering the marriage. Thai officials expect everything to be in order and after all the planning, you want to be sure the registration can go ahead. Soon you will be buying your first home and planning home improvements to add comfort to your living space.
Honeymoon
There are so many places to honeymoon when in Thailand; Phuket, Samui Island and Hua Hin are just some of the beach locations where you can enjoy your first few weeks of married life. If your budget stretches that far, why not book a 5-star suite at a luxury spa resort? Live like millionaires in a tropical paradise and recharge your batteries before flying home and settling down to your career.
Beach Party
Lots of people get married in Thailand and if you asked at one of the beach resorts, they would gladly accept a private wedding party and they have everything you need for a fantastic evening. It is possible to arrange a beach wedding; search online for a Thai operator that facilitates weddings at various venues. You can even tie the knot underwater if you wish.
Fortunately, you can arrange everything online and when you arrive in Bangkok, get the keys to your prestige car rental and head for your hotel. Do check with the Thai government website regarding Covid-19; things can change very quickly and you should find out if it is possible to drive to other provinces. Hopefully, your Thai wedding will be a memory to cherish into old age and you can revisit annually and return to the same resort.