When you have a family at home, you will be all too aware of how important the house is. Having a house that is functional and fit for purpose is essential. Improving your home and making it the best that it can be is crucial – this ensures you get the maximum amount of enjoyment out of the space. However, do you know where you have to start, and do you know what type of work you should be looking at carrying out?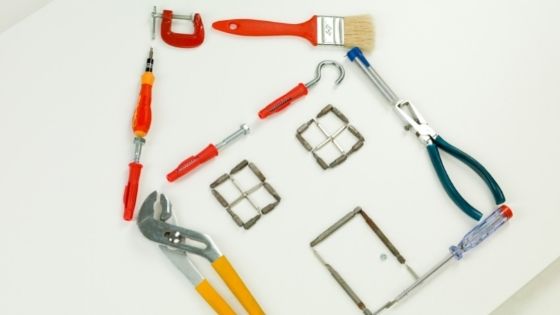 Why You Have To Improve and Not Move
Improving your home instead of moving is going to be more cost-effective. Moving will cost you thousands in removal vehicles and legal fees, and this is all money that can be saved and pumped back into home improvements. Your home also holds a lot of memories, and it is nice to hold onto these memories and, of course, make more. Finding a dream home can be challenging; however, making your home into your dream family home can be achievable, especially if you carry out the correct work.
These are the home improvements you should consider making:
• A Family Kitchen
Having a spacious and fully functional kitchen is important for any family home. A light, bright and airy kitchen diner with plenty of space is what every family home needs to have. If your kitchen is looking and feeling outdated, you will want to spend as little time in there as possible. Of course, this is no good for any family, so it is something that has to be changed. A lot of kitchen cabinets and units can be upcycled and painted – which can give them a new lease of life. To get the perfect kitchen for your family, you have to think about the layout as much as the look. Does the current layout work for you? If it doesn't, focus on this first.
• A Garden Makeover
No matter how big your garden or outside space is, having one is important. Outside space is good for children and is good for everyone's mental health. To make your garden or outside space the best that it can be, it has to have a purpose, and it has to be well designed. Spaces that can be used all year round are good investments. Making over your garden, adding more seating and relaxing areas, and also looking at adding a garden room should all be things at the top of your list. Garden rooms from Eco Rooms can extend the time you get to enjoy your garden, and they can make your garden useable in any weather.
Hidden outlets
Hidden outlets are electrical outlets tucked away in a wall recess or behind furniture. They provide a neat, convenient way to keep appliances and other electrical devices plugged in without cluttering counters and tabletops. These outlets are typically installed during construction but can be retrofitted in existing homes. Installing hidden outlets requires precise measurements and expertise to ensure proper placement and a licensed electrician's services to ensure everything is up to code and functioning properly. Once installed, a hidden outlet can power items such as lamps, televisions, game consoles, etc.
Plans, Budgets, and Timescales
Carrying out essential home improvements and creating a family home that you will love and enjoy for many years requires planning and budgeting. To get everything that you want, you must lay out plans, budgets, and timescales. Without plans and layouts to follow, you will struggle to get the home you want and need. Creating a timescale for each project that you undertake will also make renovations and improvements feel achievable because you know they will not last forever. They will have a start date and a proposed end date.