With the rising prominence of the internet, the need for digital marketing has become more and more evident. Businesses often have issues reaching their target audience due to the lack of effective marketing strategies, and they fail to understand the effectiveness of digital marketing techniques.
Thankfully, a boutique marketing agency helps brands develop personalized marketing solutions that are highly relevant to their brand. And it's an open secret that personalized marketing is way more effective than mass marketing.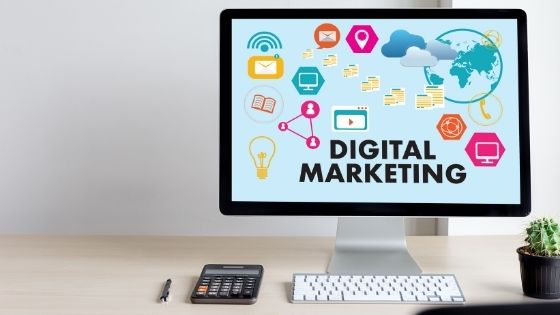 So, if you're trying to decide whether or not to hire a digital marketing agency to help you achieve your sales goals, read on to find out the 4 main benefits they offer.
1. Stay one step ahead of the trends
Search engine and social media algorithms keep changing with time, and even the standard digital marketing strategies have become obsolete. Keeping track of these updates and changes can be difficult for brands, especially when they don't have a dedicated team.
Employing a team for just this purpose can also be a pretty expensive affair. That is why companies hire a digital marketing agency to update their marketing strategies according to the latest industry trends and changes. That way, your brand stays relevant to the audience while also effectively utilizing the trends.
2. An extension to your in-house marketing team
If you already have a marketing team, hiring a digital marketing agency would be like extending your marketing team. Marketing professionals like digital advertisers, designers, copywriters, etc., work on your brand's strategies, which means they are indirectly working for you.
Though you get this additional team of professionals, you need to create a synergy between these two teams to maximize the results of your marketing efforts. Why bear the additional costs of hiring full-time employees when you can hire a marketing agency?
3. Focus on your core business
When you have a team of marketing professionals to skyrocket your marketing reach, you can focus on your core business processes. Businesses often spend their attention and resources on marketing while neglecting their core business processes.
It can create many problems for the business as the quality of the product or service eventually degrades. Thankfully, a boutique marketing agency can develop personalized marketing strategies that resonate with your brand vision and complement your business processes. Hiring a digital marketing agency will enable your brand to grow without compromising its core vision.
4. State of the art tools and software at your disposal
Marketing agencies have numerous effective marketing tools and software that they use to market your brand. Buying, using, and upgrading these software and tools can be very costly if you plan to do your marketing.
However, when you hire a marketing agency, you get all the latest tools and software at your disposal, and you don't have to worry about buying or upgrading them. Such agencies also have well-trained, highly-qualified professionals to use those tools, so you don't have to worry about hiring full-time professionals. You can also pop over to this website for best results.
Hiring a digital marketing agency would be the best decision you can make as a business. You can also get the best return on your investment as digital marketing is known to deliver good exceptional results. Make sure you hire only the trusted agency that will deliver the results on time and within your budget.