Furnishing home or apartment or flat is an energizing part of shifting into a new place, however it can likewise be tedious. If we are shifting to new place, most of us always looks for furniture on different stores to but best one, but sometimes it is really very difficult to choose best one for our new home. As our lives are running around the busy schedule, we all depend upon the online services to get things done in our regular routines with ease that is being offered by the online rental platforms. As people are fond of online services available to them on a single click on their smartphones or laptops at affordable rates and no need to rely on direct services/ agencies.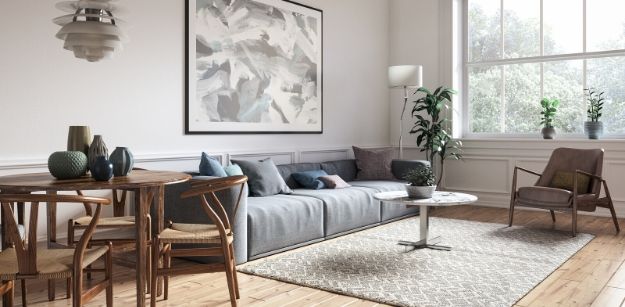 A great alternative to investing a fortune in buying furniture is to rent it online. This option not only saves you a lot of money on you purchase, but it also saves you your valuable time. Although one disadvantage of ordering online is that you don't get to see or touch the furniture before ordering it, but that shouldn't be a problem if you do some research on each piece of furniture that you are considering. Some of the points to note when renting furniture online are discussed in the sentences that follow.
Type of Material Used
When you are buying online or you visits stores, we need to do inquire about what type of wood they have used for that furniture or what type of metal they have used. Moreover we need to ask written descriptions provided by the service provides, as we know it takes time to read those descriptions, but as we are investing money we should be little careful to make sure you know what you are getting.
Colour
Few of us always choose furniture on colour basis whether it will perfectly suits or beautify our home. In offline stores we will get most running colours, sometimes we may not get our favourite ones. But in online we will get colours on figure tips. All reds are not the same or any other colour. One cannot blindly trust computer monitors, so read the description carefully as I mentioned above details.
Size and Scale
This is crucial part when comes to size and space, the best suggestion do measurement of your room or where you are going to place your newly furniture, measure those things perfectly, before you are visiting offline stores or online stores. This gives clear picture of the perfect size and scale while picking furniture.
Renting online V/s Buying
Online rental furniture comes with plenty of benefits where we can't imagine even one. Furniture rental including dining table on rent is different from buying in since you are the one who investing on that, most definitely you might have to pay set up costs. Just keep in mind while buying second hand or rented furniture like, whether it is damaged or it odours badly, main and foremost thing is you should check bugs. They might paint with attracting colour on damaged furniture. So we should be very careful on these rented furniture.