All of us know that to run a business successfully, we need money. And that's where various methods of raising funds come in handy. Most of the businesses, before producing their goods or providing services, estimate their primary expenditure – be it for the manufacturing of products or hiring of service professionals. They might, in turn, hire an outside firm to figure out how much money will be required by them during their business launch and growth phase throughout their business cycle. This is where sundry creditors play a vital role in a business firm's lifecycle.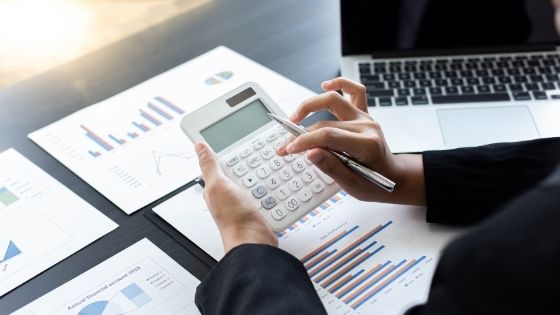 When we want to purchase any good in our business, for that, we have different parties who give us loans. Those are called Sundry Creditors. For example: If we need to purchase a vehicle in our business, then we take a loan from a bank or any other party so that they will give us vehicles on interest. In this way, the bank is called Sundry Creditor.
How are these handled in accounting?
The sundry creditor is a term used in accounting. In the business world, every business transaction is recorded and confirmed in the books of accounts. Any payment or receipt for goods or services must be entered in the books of accounts.. Sundry creditors are a liability hence they are recorded on the right-hand side of the balance sheet. Typically businesses use a different category to keep a track of the transactions related to sundry creditors. This category is called a sundry creditor account or accounts payable.
Sundry Creditors generally are partners of the firm, and they supply their goods on credit. These Sundry Creditors may be situated anywhere in the world.
What is accounts payable?
What are accounts payable? Accounts payable or AP, as it is commonly known, is any sum of money owed by a business to its suppliers. Technically speaking, it's the liability that appears on the balance sheet of a company. All bills must be paid in full within a stipulated period (normally 30 days) after they have been generated/issued by the vendor.
The importance of accounts payable stems from the fact that payment delays may impact the credibility and image of the business. This is why tools like Tally prime are very crucial to managing the payables seamlessly.
Note: Tally prime is an incredibly powerful tool used for all kinds of activities from managing inventory to banking. Cost centre in tally is one of its most popular uses. Visit this website to learn more about it.
Tally's functionality in the area of tracking your accounts receivables (payables) has been significantly enhanced by TallyPrime. You can simultaneously update all your payables information, both credit and debit on a single screen. No need to drill down to individual vendors to see the status of your dues or review the same information you have already entered sometime back.