WhatsApp messenger is currently the most commonly used instant messaging application around the world. The application offers exciting features to communicate with the people across the globe without paying anything. It uses your internet connection to let you send text messages, photos, videos, voice recordings, voice messages, links, document files, stickers and emoticons. You can share you GPS location with your fellows and post status updates to stay in touch with your online fellows. Moreover, there is voice and video calling feature that let you make calls to individuals and groups.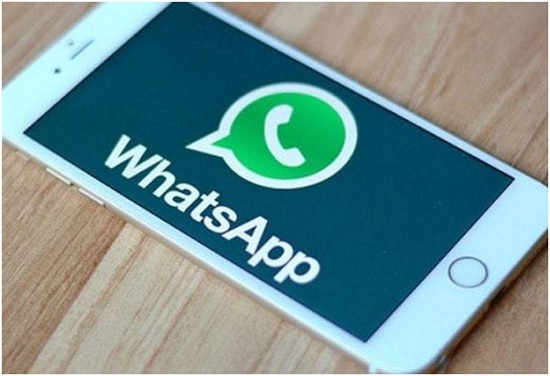 The perks of the instant messaging app are countless; however, the perils of the social messenger cannot be denied as well. The social messenger is being used by bullies, predators and pedophiles to harass, offend and humiliate teenage victims. The parents are recommended to supervise their kids' use of WhatsApp messenger to protect them from bullying. This article discusses how WhatsApp monitoring can protect teens from cyberbullying.
What is Cyberbullying?
You might have heard or experienced schoolyard bullying where a bully humiliates, teases or insults the victim. The cyberbullying is not a different thing than the traditional face-to-face bullying. The use of electronic means such as emails, messages, social media apps, phone calls, instant messengers, chat-rooms, blogs and online platforms to frequently harass, embarrass, threaten and offend someone can be considered as cyber or online bullying.
The online bullying can have severe and long-term impacts on the victim. While in the traditional face-to-face bullying the bully is recognizable, the cyber bully can keep his identity hidden. The bullies usually have fake social media accounts with fake identities. They use these accounts to target the victim. The bullies using WhatsApp messenger as tool do not provide enough personal information while signing in.
Anyone can sign up to WhatsApp messenger without providing authentic information. You do not need to provide even your actual name and photograph. The app only asks for a valid mobile phone number to verify your account. Also, it allows sending messages to any other WhatsApp user by searching him with his mobile phone spy. This facilitates bullies to target their victims by keeping their identities hidden.
WhatsApp Monitoring App
The WhatsApp monitoring app is particularly intended for parents to supervise the WhatsApp activities of their children. Once you install the app on the Android or iPhone of your teen, you can track all activities performed on that mobile phone device without taking that phone into possession. The end-user of the monitoring app is provided access to the online spy app from where he can monitor and control the cell phone of children.
After installation of monitoring app on the targeted Android or iOS mobile phone, the app gets access to the data stored on the mobile phone. This data includes messages, contacts, call logs and more. This also includes WhatsApp messages, WhatsApp call logs and photos and videos received and sent via instant messenger. The spy app automatically uploads the entire data to the online spy app account from where parents can review it.
Monitor WhatsApp Chat    
You can keep tabs on the WhatsApp conversations of your children to ensure the conversation does not carry bullying stuff. You can check out incoming and outgoing text and voice messages of your teens via online spy account. Also, the spy app provides contact details of message senders and receivers to help you find out the bully.
Monitor WhatsApp Calls
You can track WhatsApp calls of your children to know when and from whom they have received or made VOIP calls. The WhatsApp spy app provides contact numbers of the callers and recipients and shows time of each incoming and outgoing call.
Track WhatsApp Media Files
The spy app for WhatsApp messenger lets you track photos and videos received and sent by your teens via instant messenger. These media files get uploaded to the online spy account from where parents can see and download them. If they find their children to receive frequent embarrassing or annoying photos by a bully, they can take necessary steps to stop bullying.
The spy app for WhatsApp messenger keeps you updated about social media activities of your children, so you can ensure they are not becoming a victim of cyberbullying.