Ladakh is one of those places about which we hear as kids and it becomes that undying folklore just waiting to be discovered, no wonder most of us grow up with "Ladakh" on our wish list right at the top, ready to be ticked off with that one remembering bike trip whether you opt for a bike rental or have your own to rock those roads, whether solo or with friends, it doesn't matter because everyone seems to be fond of all the beauty one gets to explore out in the open as the cold breeze passes across your face while riding on a bike through the landscapes. Even after all this if you are wondering then let's go in-depth and discover why Ladakh is so popular and why most people wish to ride bikes to reach Ladakh. Also, if it goes down to the fact that by the end of this blog you would feel like getting your own bike and riding through the beautiful routes in Ladakh, then we will also tell you how you can get amazing bikes on affordable bike rentals in this day and age, so read it on;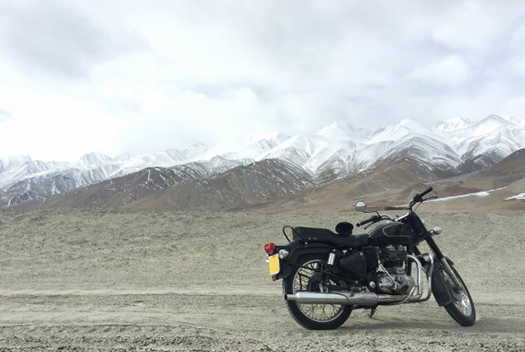 Now back to our question, what makes Ladakh so special?
Well to put it simply, the mesmerizing scenic beauty all around the route, riding through the entire road and just admiring the overall landscape. There are plenty of little lakes along the way with beautiful Monasteries and their history spread across the area. Even after such a long time of being a popular trip route it's still not so crowded, people however also go to Spiti but both the places have their own unique touch to the respective areas.
The adrenaline rush to bike around especially for the biker is something else entirely, when there are lush green meadows all throughout the route leading up to barren lands, it is indeed a magnificent view on its own.
You can't cage a traveler at heart, no matter how hard you try to fit into the routine life of waking up, getting ready for your 9 to 5 job and coming back home, repeating it every day till it one day exhausts you. That's when a bike trip is needed for your soul, it is even better when your friends tag along and you all together explore the snowy valleys of this spectacular place.
A true biker's fantasy waiting to become true is what exploring Ladakh is all about. It is known that the roads in Ladakh are one of the highest motor-able roads to be ever built anywhere, and how can one miss the beautiful mountains along the way – whether one is an amateur or an expert, they all fall in love the same with Ladakh each and every time.
Now that we have discussed how amazing a bike trip would be in Ladakh, which is great and probably all the bike fanatics already knew but what about the ones who don't have or own a bike of their own? Well no need to worry, there is a good reason why bike rentals exist, to help out in the time of need like this, isn't it?
And when you think about it, it only makes sense to rent a bike rather than taking your own and exhausting it along such a long route. The most preferred bikes for pro-bikers seems to be Royal Enfield range, now if you don't have one or have a bike that can barely make it to your workplace let alone be solid enough to last such adventurous trip then bike on rent is something you should definitely consider.
Here are few companies that provide bike on rent and can help you out in making the decision on picking that perfect bike for the trip: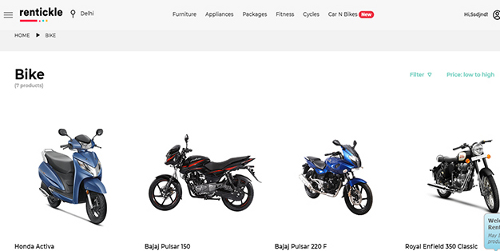 Rentickle – Rentickle has been in the renting industry for a long time now and is definitely a trustworthy brand for all segments whether furniture, appliances or even car and bikes. Bike rentals offered by Rentickle are some of the lowest per km rates in the market. Rentickle is also present in the 5 major cities – Delhi, Gurgaon, Noida, Bangalore and Hyderabad and provide additional benefits like free maintenance.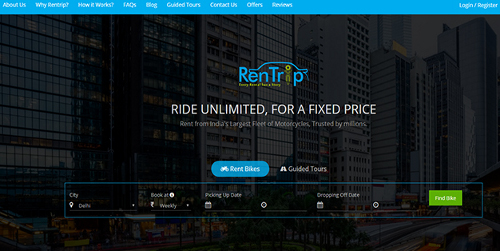 Renttrip – Rentrip is a motorcycle rental company that offers a diversified range of two wheelers on rent. They also have a store of bikes where riders can choose to ride on hourly, daily, weekly or monthly basis.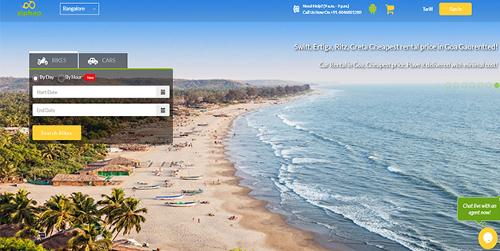 ZipHop – Started from Goa, ZipHop, an online rental platform for bikes and self-drive cars, has expanded its business to Bengaluru and Mumbai as well.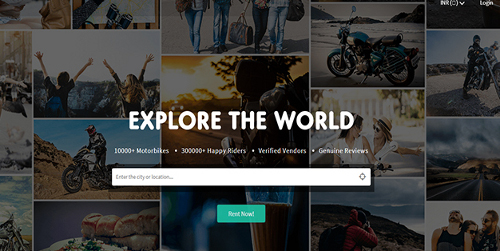 Wheelstreet – Wheelstreet is one of the startups in India and works on an aggregated fleet business model. This platform has aimed to make self-drive two-wheelers accessible to people across India and get the desired bike.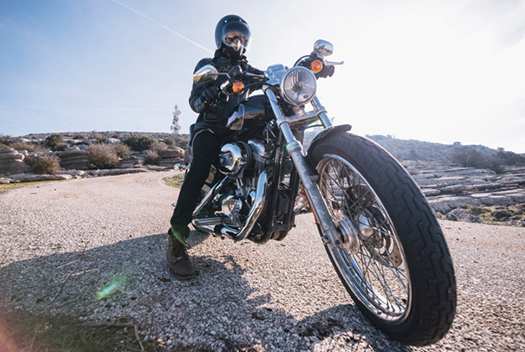 After comparing all the benefits provided by the above-mentioned bike on rent service providers, Rentickle as a bike rental choice is the one that makes the cut for us considering the fact that the range that it offers is immensely very well curated from a simple Honda activa to the recent models of Royal Enfield, they have got it all and even the prices are quite reasonable when put together side to side with the local rentals who provide bike on rent, plus Rentickle also offers free maintenance for the bike which is a huge plus.
Now when you have decided which rental service you would like to go offer when you rent a bike from our list provided above, there's only one thing that would be left to do, and that would be to decide the perfect route that is comfortable for you.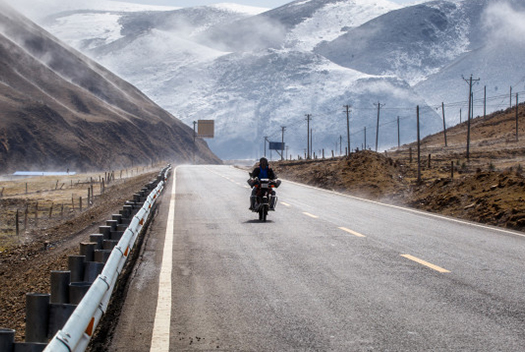 There's one last important thing that you should do before you rent a bike and head on to explore the unexplored territories of the most scenic route, and that is to make sure that you are well-equipped with all the essential stuff required for your safety and well-being, like basic motorcycle repairing tools, extra source for petrol or diesel according to your bike and make sure you travel along with someone who is at least a bit experienced in riding a bike through such rugged terrains, especially if it is your first time riding a bike on such a route.
Having said that, you only get one life so don't hold yourself – rent a bike, travel as much as you can because in the end we will be remembered for our stories more than anything else in our entire life.