Whether you are a business owner, who wants to ensure the financial health of your company or want to save money for your household, it is imperative to organize, strategize, track, monitor, and manage all the funds coming in and going out from your organization's bank account or your personal savings account. For your company, you need to cut costs and boost revenues. Same way, when it comes to your family, you need to spend carefully to meet all your family expenses without creating a dent in your wallet. To cut a long story short, you need to trim costs on both fronts to maintain steady cash flow. There is no shortcut to the process. Overspending beyond your capacity will put your personal and professional life in problem.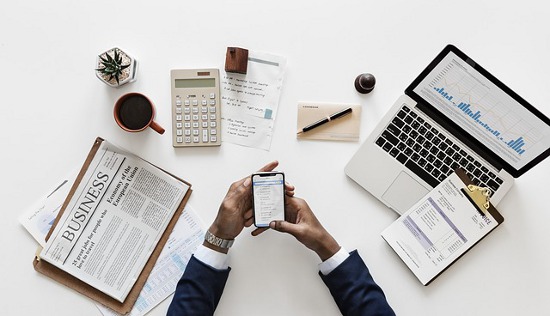 When it comes to your company, you need to send purchase orders, approve budgets, follow up invoices, and prepare financial reports to get a hang of your earnings and expenditures. The same rule holds when it comes to your family. You need to save more for any medical emergencies that never announce before arriving. This is where financial management tools come into play.
According to an article published on Huffingtonpost.in, you can use tools like Acorns that invest your funds in small amounts for your benefit. Otherwise, the little changes remain in your wallet or trouser pockets, which is a waste. When you are in business, every penny matters. Read on to learn about the top financial management tools to make your life stress-free.
Kissflow
It is a tool to help you build some system of work approval, especially for your business's financial processes. You will find pre-built tools for invoices, purchase orders, and cost reimbursements.
With standard work approval flows and a seamless automated process, it is easy to make financial process automation simple in your workplace. There is no doubt about the same. The tool comes with an appealing visual interface and helps you customize the same depending on your business requirements.
No matter how complex the system, there is no need for coding when you use the tool. If the financial processes in your workplace involve loads of recurring tasks and approvals, Kissflow is your best bet. The financial management tool is perfect for enterprises as well as small and medium-scale businesses.
Zoho Finance Plus
When it comes to Zoho's finance tools, it helps in breaking departmental restraints as well as provides an uninterrupted, integrated platform for your company's invoicing, accounting, tax compliance, cost management, and inventory management. The tool is a favorite among modern entrepreneurs for its scalability, flexibility, and security to manage their company's financial processes seamlessly.
The tool is easy to use and accessible from the rest. When it comes to the granular user roles, it restricts access depending on user requirements. You can also customize your needs in detail. There is no doubt about the same.
The tool is apt for small and medium-scale businesses. You will get a 14-day trial period after which you will need to shell out a monthly charge of $149 for every business you have. Besides, if you have loans taken from lending agencies with positive debt settlement reviews, you can use debt-related tools to manage your loan payments better.
Sage Intacct
The tool is perfect for small and medium-sized businesses. It will let you manage your accounts payable, general ledger, orders, accounts receivable, and cash flow. The tool comes with an open API structure that you can incorporate with other business applications such as payroll, CRM, as well as POS systems.
The tool will cost you $5,000 every year and expensive than the others available in the market. Therefore, understand your business and financial control requirements before you opt for this tool. It is no use spending thousands of dollars on an application that you do not need much for your daily operations.
QuickBooks
It is a standard, all-inclusive financial management tool meant for small to medium-scale businesses. If you have anyaccounts firm, then QuickBooks is the best tool for your needs. There is no doubt about the same. The tool will make your life easy with bank reconciliation, invoice and cost monitoring, advanced reporting, and payroll management. You will find both cloud and on-premise solutions to meet your dynamic business needs.
The tool comes with some robust features and the best application to use if you deal with loads of financial information. Therefore, if your business has restricted data usage, then QuickBooks is a bit overpowering for you.
Oracle Financial Clouds
It is nothing but an ERP system and based on the cloud. The tool is all-inclusive, integrated, and scalable for your business needs. It is a tool for companies looking for increased scalability and control. Oracle Financial Clouds is the best choice for enterprises. It will cost you $600 for every user and each month with a limitation of 10 users in your organization. We recommend that you opt for it if you have the requirement, else not.
Factors to consider when choosing financial management tools
There are tons of such tools, but you need to choose the one that suits your business requirements. Here are two aspects you need to consider:
Security: You will need to opt for a tool that is safe and keeps your business data secure. You cannot afford your sensitive information doing the rounds in the office cafeteria. Limiting access will make it difficult for your staff to perform tasks and full access will pose a threat to your financial data. Therefore, you need a tool with granular roles so that you can control who has access to which information and take preventive measures.
Budget: You must figure out how much you can afford to shell out on financial management tools. The budget involves expenses related to the installation of software, cost of training, maintenance and support, and future upgrade costs and fees.
Conclusion
Now that you know about these tools and things to consider before use, make an informed decision. It will help you opt for the right tool for your business.