Life coaching is one of the fastest-growing industries in the US today. People have more ambition and opportunities for growth than ever before. But that can also lead to overwhelm and a lack of direction.
That is where the benefits of life coaching come in.
Though there are no formal requirements to become a life coach, they are still necessary. And there are lots of ways to get a life coach certification online. With a certification, you can stand out in a saturated field and offer your clients a higher standard of coaching.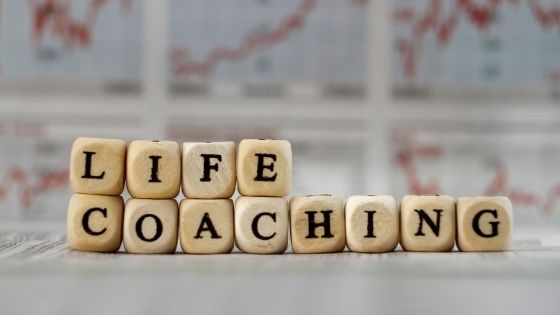 This guide covers the types of online life coach certifications and how much they will cost.
Types of Life Coach Certifications
If you want to learn how to become a life coach, the best place to start is with a niche. Most life coaches have a niche so they can become a sought-after expert in one field rather than being a jack of all trades.
Deciding on your niche will help you choose the right life coach certification online and, in turn, its cost. Here are some niche ideas:
Creative careers
Corporate careers
Small business
Health, fitness, and wellness
Financial
Education
Mindset
Relationship/sexuality
Leadership
The list is endless! Once you know your niche, choose an International Coach Federation (IDF) approved online course. Again, there is no required qualification but this is the most prestigious reputable qualification body in the field.
There are three types of ICF qualified coaches. These are:
Associate Certified Coach (ACC)
Professional Certified Coach (PCC)
Master Certified Coach (MCC)
Each has a threshold for training hours and logged coaching time. For example, to be an ACC you must have 60+ hours of training and 100+ logged coaching hours and the requirements increase from there.
The life certification cost will depend on what type of qualification you choose. Do some research. If you want to be a small business coach, what type of qualifications do existing small business coaches have?
Then you will know which qualification you need to compete in the field.
Average Life Coach Certification Cost
The average life coach certification cost is anywhere from $1,000 to $12,000. ICF credentials cost around $300.
The good news is that life coach certifications online tend to cost less than their in-person counterparts.
On the lower end of the scale, there are online life coaching courses that allow you to become semi-certified in only a few days. These cost around $1,000. You will still need to reach the IFC threshold of hours to get certified, but these courses will allow you to start coaching sooner.
Most online programs are six months and cost around $5,000 – $6,000. These programs will be a mix of video training, personal mentoring, and self-study work.
The more expensive options take around 12 months and are around $12,000. They are often not self-paced and are like a virtual college course.
Start Your Life Coach Certification Online Today
Getting your life coach certification online means you can train around your day job or other responsibilities. You are often paying less for the same training and getting a certification will help you stand out as a true professional.
Take the leap and achieve your dream of becoming a life coach today!
Browse our other lifestyle and education articles for more tips and advice.