Buying a home can be very stressful and challenging, especially for first-time buyers. After all, this is not just about the home, but your community, neighbourhood, education, dining, shopping and entertainment opportunities nearby, etc. Basically, buying a home will affect your lifestyle considerably as well. This is why it's crucial not to rush things and remain as calm, collected and patient as possible. That said, keep in mind the following.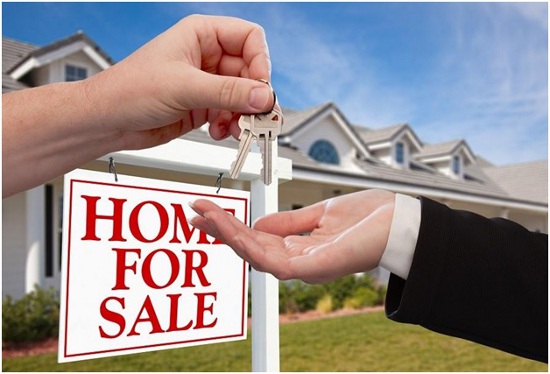 You need to know what it is that you want
Before you even start looking for a home, it's only logical that you have some idea about what you truly want from your new home. This isn't just about the looks. Don't get swayed by dreamy Instagram pictures of farm houses and similar. If all you really care about is a specific layout of the home, focus on that aspect. Also, you need to determine what locations work well for you in regards to your work commute and similar. Furthermore, you should pinpoint the main things that will be a complete deal-breaker for you personally. That way, your search for the perfect home will be a lot more effective as well.
Do the neighbourhood research
In order to find the best locations for your new home search, it's essential that you put some effort into researching different areas and neighbourhoods. As mentioned, your new home will also affect your lifestyle. In that respect, you need to decide whether a certain neighbourhood has enough greenery, whether it is kid-friendly, whether there are enough cafes and restaurants, whether public transportation is efficient, and so on. There are many factors that can affect your choice of neighbourhood and only you can know what the best option for you (and your family) is. You can always seek help from a community manager if you can't seem to wrap your head around this particular step in your home search.

Consider your budget and expenses
You have to keep in mind that more often than not, there will be more expenses involved than just the price you pay for the home. Different areas have different legislations in this regard, but you'll probably have to deal with taxes, mortgage, certain repairs and renovations, maybe even new furniture, etc. This is why it's crucial that you have a proper budget plan before you rush into giving offers. When you take every little detail into account money-wise, you might even work out how to pay your mortgage off in 5 years successfully, among other homeowner essentials.
Do your home search thoroughly
Once you know what you want out of a home, how your budget stands and in what neighbourhoods you don't mind settling in, it's time to do a proper home search. There are plenty of real estate websites where you can do your research as well as social media groups. It will be easy enough to narrow down your options with the characteristics you already have in mind. And, when you create a list of homes that fit all of your requirements, it's important to compare them thoroughly. If it's possible, do a viewing of every home that has caught your attention. Get as much information as possible, from the hidden values and flaws to the reason why the current owners are selling it. This will help you find the best home for yourself. Escape to Chaparral Pines where you can have the luxury of a custom home on your own private property in Payson Arizona.
Give an offer and finalize the deal
Of course, when you're certain that you've found the right home for you, it's important to place an offer. Your real estate agent will help you with that. But, before you get to finalize the deal, it's essential that you wait for the appraisal and inspection of the home, to make sure what its true value is and whether there's something wrong with the wiring, plumbing, appliances and so on that you haven't noticed before. This will give you the chance to change your mind or maybe even negotiate the final price.
If everything is in order, you'll be able to sign the necessary documents and put the down payment. And once this is over, the home you chose is officially yours! This will be a truly joyous occasion. But even though you'll have plenty to do still, make some time to go around the neighbourhood and introduce yourself to your new neighbours.