Soft rock is home to coal, salt, uranium, and oil shale. There are two main methods of soft-rock mining: room and pillar and longwall. The room-and-pillar method is the most popular for extracting coal. Longwall mining is growing in popularity.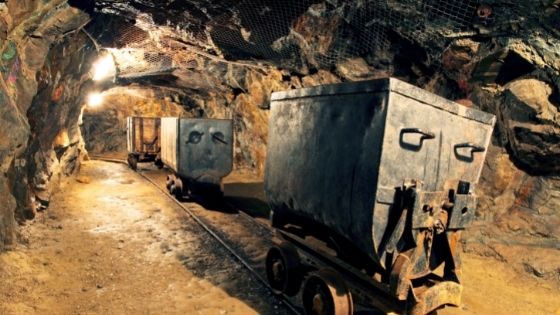 Longwall mining can be extremely efficient. Instead of drilling through the ore deposit, a machine called a longwall cuts across it, cutting slices up to 600ft (182m) in length. These slices are then dropped onto a conveyor that moves continuously, and it transports them to a haulage shaft that lifts them out of the mine. The roof supports in longwall mining are built into the machine. They sit between the top of a longwall miner's head and the roof of the room. The supports move along with the machine as it enters the ore. This allows the support area to collapse and fill in the excavated space.
The longwall can recover as much as 90 percent of the ore available. The average recovery rate for the room-and-pillar method is about 50 percent.
If the deposit is very narrow, it's possible to make shorter cuts. This is short wall mineralogy.
The traditional blast mining technique, which uses explosives such as TNT to break down ore, is still being used, but only a small fraction of U.S. production.
Underground mining is now becoming more efficient. Underground mining is less labor-intensive and therefore puts fewer people at risk as they work below the surface. Underground mines aren't the safest.
This post was written by Justin Tidd, Director at Becker Mining Communications! For over 15 years, Becker Communications has been the industry's leader in increasingly more sophisticated electrical mining communication systems. As they expanded into surface mining, railroads, and tunneling they added wireless communication systems, handheld radios, tagging and tracking systems, as well as gas monitoring.