As a piece of outdoor gear, dry bags are a must-have, not only do dry bags come in a wide variety of shapes and sizes, they also help to keep your belongings safe and dry. Not all dry bags are the same though, if you are going to buy one, then it's worth spending a little extra and get something of real quality, they must be sturdy and submersible whether you're camping, trekking, or kayaking. Let's have a look at how they function and which one is ideal for you.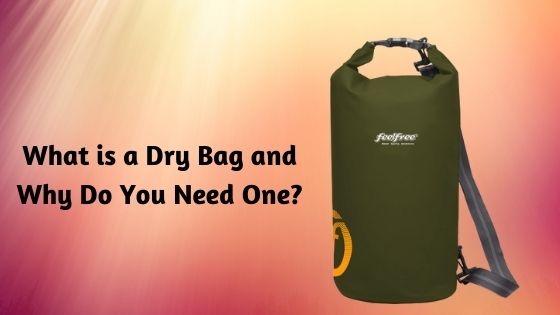 How do they differ from a normal wet weather bag?
Essentially, a dry bag is a roll-top container that is flexible and, the way that they designed means that they should have the ability to be airtight and watertight keeping any important belongings safe against a range of elements, primarily, water. Depending on the bag you choose will determine the type of securing method used. Some will use a Ziplock and others like Feelfree Gear Dry Bags will fold at the top and are fastened by rolling down or dog-earing the top a few times and then clipping the buckles together.
Why choosing a dry bag is a wise idea
Because the closing component of a proper dry bag is foldable there isn't really anything to 'wear out', your bag could last you a lifetime, unlike a waterproof zipper that will, over time cease to perform properly. The main reasons why a bag that has a closing method like a waterproof zipper is that just like a standard zipper, they can get gummed up, snagged, or blowout. The majority of the waterproof and submersible zipper bags on the market aren't truly waterproof, for the most part, these zipper bags are water-resistant.
How watertight are they?
That all depends upon the quality of the bag you choose and where you take it really, some can keep your goods dry for up to 10 metres under the water, others could only be a meter and some, well, maybe 'waterproof bag' would be a better term to use. Be sure to check before you buy and remember, you get what you pay for as with most valuable things in life, even more important, though in this case, because it will need to keep your other, potentially very expensive valuables safe.
Where is the best place to use one?
Putting it quite simply, anywhere that you are going to take valuable or delicate belongings to, that require being protected from outside elements, that could be water, sand, wind, dust, debris, the list goes on and on. A dry bag would be most ideal in some kind of outdoor water sport or on an intrepid adventure where you will likely meet various degrees of weather.
Dry bags could also be deemed to be most suitable in hot weather too, because they can help to protect your belongings against the harsh rays of the sun, as such they won't suffer from any colour fading after long exposure. You really would be investing in a bag that you can take anywhere with multiple practical functions, everyone's a winner!