While women often undergo painful waxing sessions at the salon, men shaving their legs is still not that common. But nowadays, even men have started to care more about their appearance in recent times.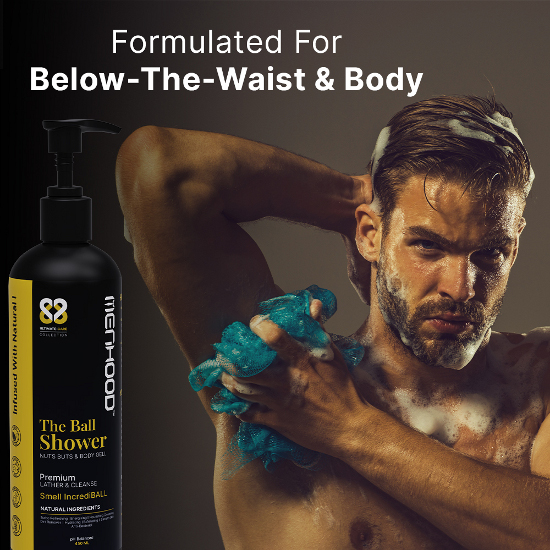 While a hairy look was associated with masculinity, the quintessential metrosexual men are often ditching it. A lot of men now prefer remaining clean-shaved. They also prefer removing hair from other parts of the body, like the legs. The reason behind it is simple. Some men prefer the cleaner look and look suave each time they step out!
If you are a man and looking for the best ways to shave hair from your legs, Menhood has body hair trimmers. Check out the two trimmers from Menhood below.
Menhood Grooming Trimmer 1.0
The product is primarily a ball trimmer that can be used to shave your leg hair as well. The waterproof ball hair trimmer is easy to use on wet as well as dry skin.
The effective trimmer can offer 6000 strokes per minute. After charging for only 4 hours, it can run for 90 minutes at a stretch.
Even the most stubborn hairs on your legs can be pulled out with this Menhood trimmer. The skin protection technology ensures minimum cuts and scratches.
The latest innovations in terms of design, hygiene, and power have come together in this trimmer.
Menhood Grooming Trimmer 2.0
Apart from serving as a ball hair trimmer, this can be used to shave hair from your legs as well. Thanks to the sensitive shaver technology, you don't have to be afraid of bleeding and injuries while trimming your body hair. This Menhood trimmer offers 7000 strokes per minute and comes with a 4000k LED spotlight. The ceramic blades come pre-lubricated so that they can be gilded on your legs and body smoothly. The ceramic blades of the Menhood trimmer can withstand oil, dirt, and buildup. It can be easily cleaned and replaced to reduce irritation after shaving.
Use Menhood Shower Gel Before Shaving
Before using the Menhood trimmer, you can apply the shower gel from Menhood to your body. The Ball Shower is a product that can be used on the balls as well as the entire body.
Therefore, you don't need to buy shower gels for your body and balls separately. You can lather your legs with the shower gel to ensure that the trimmer smoothly glides through your skin.
The dual properties of the gel will ensure that your body gets cleaned as well as hydrated. Smell incredible with the product made from natural elements like aloe vera extract, tea tree oil, and sweet almond oil.
Ending Note
Shaving your legs is not a compulsion, but yes we would say that it definitely makes you feel good! You can choose to remove your leg hair or keep it according to your preference. But if you want to remove hair from your legs, trust Menhood products.