Over the past ten or so years, the popularity of locally brewed beer has simply exploded. As the beer tourism grows, so does the offer of destinations, suppliers and breweries and now you have whole countries that promote and invite tourists from all over the world to enjoy their beer. If you know the beer scene in your country like the back of your hand, here are some of the best destinations you need to explore.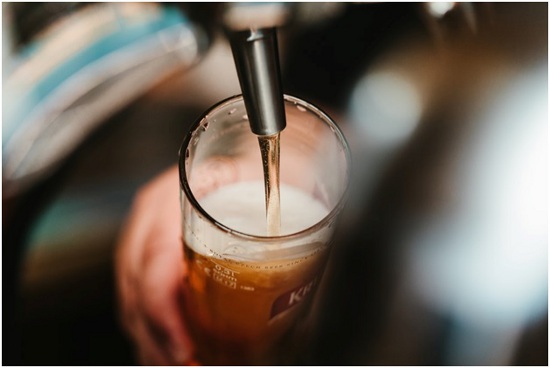 The US
The States are really killing it with craft beer. For instance, Chicago has over 160 breweries located in the greater metropolitan area and you can literally find any beer in this amazing Midwestern city. Some of the better-known breweries are Revolution Brewing, Lagunitas and Half Acre Beer Company. Portland, Oregon is another city that needs to be mentioned here. Today, there are over 70 breweries that operate in the area, so if you're looking to spend a few days taking brewery tours and tastings, you'll love the scene. Make sure to put Ecliptic Brewing, Wayfinder and Bearlic Brewing Company on your list of must-tries.
South Korea
For some, this might come as a surprise, but Seoul is one of the best places to grab a beer in the world right now. The country is easy to explore and you can hit all the best tourist destinations and come back for a beer in a day. Here's another surprise: the craft beer scene is driven by women in Korea. Many girls don't want to participate in traditional benders so in craft beer they found a more thoughtful way to consume alcohol. If you ever find yourself in Seoul, hit "craft beer alley" in Gyeongnidan and pick some of the most popular brands like Craftworks or Magpie Brewing Co.
Australia
Aussies love their alcohol. While they produce some top-notch wine thanks to their warm climate, that doesn't mean young hip people aren't obsessed with craft beer. Australia has over 600 craft beer breweries, brew pubs and contract brewers, so you will certainly be able to grab a beer that's to your liking. South and east coasts are especially into craft beer and you can find a high-quality microbrewery on every corner. The best spots offer a fusion of products, services and events so you can enjoy great craft beer but also try their wine and cheese and have a high dining experience.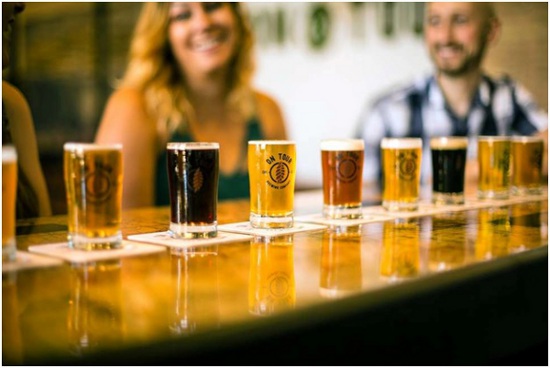 Poland
Europe is generally known for great beer, especially the more northern parts, so Poland simply has to be on your beer map. Krakow might not be the capital of the country, but it's definitely the capital of tourism and beer-making. There are many small independent breweries that offer unique beers you'll not be able to taste anywhere else in the world. Dozens of pubs offer these top-notch beers at very low prices—beer in Krakow is often less expensive than water in Paris! Plus, accommodation is easy to come by and you'll certainly enjoy your stay even when you're not drinking.
Germany
Ever heard about OktoberFest? Of course you have! Every year, Munich celebrates beer at this gigantic tourist event. Literal millions of liters of beer flow through this Bavarian capital renowned for its amazing offer of food and drinks. Beer is a crucial part of German culture and gastronomy and people take it very seriously. If you don't have a beer when in Munich, it's like you never went, so no matter if you prefer regular beers on tap or if you want to enjoy something more exotic (like banana and clove crafts) you won't be disappointed in Germany.
UK
Famous for its pub scene, the UK has a long history of beer drinking. If you ever find yourself in London, don't hesitate to take a beer-tasting walk and explore some of the city's oldest pubs. Actually, the entire city is full of activities that combine beer with history and good old fun—that's how embedded beer is in the UK culture! Both regular beers and crafts are high-quality in this island country, so don't worry you'll get disappointed.
If you're a seasoned beer drinker, expect to have your horizons opened even more and if you're a beginner, expect to learn a lot about the history and tradition of beer drinking and brewing. Hit these destinations and you'll be treated to a world of striking aromas and smacking tastes. Enjoy!