The National Assessment Program – Literacy and Numeracy (NAPLAN) is a standardised test administered annually to Australian students in years 3, 5, 7, and 9. The test assesses students' reading, writing, language conventions, and numeracy skills and provides valuable information on their academic performances to parents and educators alike. With the right approach, NAPLAN practice tests can help to improve your child's academic performance and prepare them for the challenges ahead.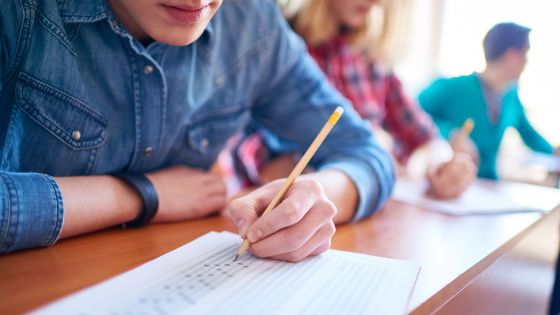 In this article, we delve into the advantages of NAPLAN practice tests for enhancing your child's academic performance, boosting their confidence, and honing their skills.
Identify Areas for Improvement
NAPLAN practice tests provide a valuable opportunity for parents and educators to identify areas where the student may need extra support and attention. The practice tests give a clear overview of the student's strengths and weaknesses, allowing for a more targeted approach to their academic development.
By identifying any knowledge gaps, educators can develop a personalised plan to help the student catch up on any missed learning.
Improve Test-Taking Strategies
NAPLAN practice tests help to improve test-taking strategies, including time management, understanding complex questions, and dealing with test anxiety. The practice tests simulate test day conditions, allowing students to become familiar with the format and structure of the test. Through practice, students can learn how to manage their time effectively, pace themselves, and develop effective exam strategies.
Additionally, they can gain confidence in their abilities and reduce their anxiety, ensuring that they can perform to the best of their abilities on the day of the test.
Set Realistic Targets
Regular NAPLAN practice tests help students set realistic targets for themselves and work towards achieving them. The tests act as benchmarks for progress and help students to identify areas where they need further improvement.
By actively tracking their progress and setting achievable goals, students can build their confidence and motivation, leading to more significant academic improvements in the long term.
Identify Knowledge Gaps
The NAPLAN test has a wide curriculum scope and tests various skills such as reading, writing, and numeracy. Through NAPLAN practice tests, parents and educators can identify knowledge gaps that students may have within each skill area, allowing for targeted and individualised learning.
By bridging the knowledge gaps through targeted learning, students have the opportunity to enhance their academic performance holistically.
Leverage Technology
The Internet has led to a wealth of information available to students and their parents that can assist in preparing for the NAPLAN test. A straightforward and accessible way is to practice NAPLAN online for free. Various providers offer access to mock NAPLAN tests that provide practical and straightforward practice for students that is both fun and engaging.
By leveraging technology, students can receive feedback on their performance almost instantly, allowing for a dynamic approach to learning.
In Summary
NAPLAN practice tests are a valuable tool for helping to improve your child's academic performance. They provide an opportunity to target areas where students need extra support and to develop test-taking strategies. Additionally, practice tests allow students to set academic targets and track their progress, leading to improved motivation and confidence. With the help of free online resources, students can now access a variety of NAPLAN practice tests from the comfort of their own homes.