Preparing Current Affairs can be difficult if you don't keep it very organized and revision-friendly. A lot of competitive exams now have current affairs as an integral part of the syllabus, as well as covering a huge portion of the mark distribution in the exam. If you are preparing for any competitive exams lately and struggling to prepare the current affairs or the general knowledge portion in your syllabus, this blog will help you to find better ways to do it.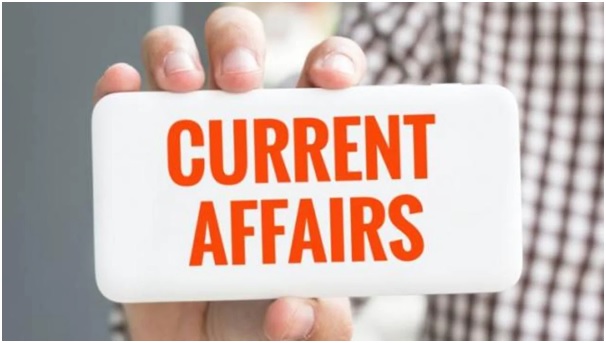 Here are some easy ways to prepare for current affairs for your competitive exams:
Limit Your Sources
One common mistake that a lot of students make while preparing their current affairs portion is not limiting their sources. When you don't limit your sources, you end up reading a lot of current affairs haphazardly and most of them are just repeated and unimportant text, or maybe not even a part of your syllabus. This chaotic preparation wastes a lot of time and energy. It is important to memorize your syllabus, identify the best resources for you, and limit your daily reading sources.
Build a Habit
Once you have identified the best sources for you, the second most important thing is to build a daily habit of reading current affairs with a limited set time on each source. This will help you in better retention of what you have read, as well as make learning habitual and effortless.
Daily Newspapers
Daily newspapers are a great way to start when you are trying to build that habit of reading daily. This does not mean that you have to go through various newspapers each day. Just identify the best newspapers for your subject material, and start reading it daily. Go through it thoroughly. Always keep a highlighter or pen while reading the newspaper and keep highlighting or underlining important points. This helps you to stimulate your visual memory and help you in better retention.
Monthly Magazines
To supplement your current affairs preparation, you can also subscribe to any reliable current affairs monthly magazine which provides current affairs of the previous month in an organized and compiled form. Make sure that it covers all the current affairs in the exact depth required, neither too much information nor too low.
Shift your perspective
While reading current affairs, it is important to understand that you don't have to memorize everything. You don't have to study with the method of rote learning. You don't have to remember all the statistics, facts, and figures. However, it is important to learn with a conceptual understanding of matters. For example, if there is news about the PM talking on a certain issue, try to focus not on where and when he speaks, try to focus on what he is speaking about — the issues, the various schemes, new launches, or the sectors that he is addressing, etc.
Compact Notes
While preparing your current affairs, make compact notes to help you in quick revision right before the exam or whenever you want. Preparing without notes will make revision impossible for you since going through all those newspapers and magazines every time will waste a lot of time for you. If you are not much into the note-making process, you can take help from the various monthly current affairs, weekly current affairs, current affairs quiz magazines available in the market online as well as offline these days.
Attend Quizzes
Attending quizzes based on topics and subjects will not just strengthen your preparation of current affairs but also help you in better identification of knowledge gaps in your preparation. Hence, various question-answer based current affair quizzes are a sure shot way to make your preparation full-proof.
Memorize your Syllabus
Before starting to prepare the current affairs portion for your competitive exam, it is important to remember your syllabus and the topics included in it, so that you can quickly identify which news is important for your exam and which is not. This will help you to prepare with a better focus and eliminate useless reading saving a lot of time and effort.
A new web-based platform GK Exams has been helping students across the globe to prepare the current affairs portion of their syllabus on a daily basis. The website offers an array of quizzes, questionnaires, ebooks, and other study material related to various subjects and competitive exams. The website is a full package for students who wish to prepare General Knowledge and Current Affairs for competitive exams. Here, you can find quizzes related to General Science, GK India, General Studies, General English, General Hindi, History, Geography, Economy, Polity, and many more.