There is no denying that Canada is a cultural superpower when it comes to music. Despite being a relatively small country of only 37 million people, Canada is one of the largest exporters of music in the world. Canadian artists regularly top the charts in the US, UK, Germany, Australia, France, and Ireland, to name just a few.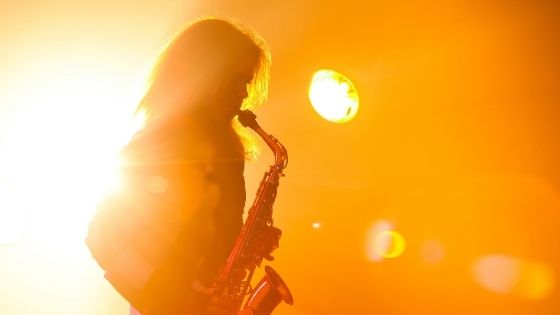 Not only that, but some of the most iconic Canadian artists alive today have had a lasting and profound influence on the world of music, and continue to do so. If you're wondering just how influential Canadian music is, read on to find out the five most famous Canadian singers everyone loves.
1. Celine Dion
When it comes to the top Canadian artists, you don't get much bigger than Celine Dion. The star behind iconic mega-hits such as My Heart Will Go On is one of the world's top-selling artists, with a multi-decade Las Vegas show that has raked in hundreds of millions of dollars over the years.
Dion is also the world's top-selling Francophone artist, making her an icon on both sides of the Atlantic. Fortunately, Celine Dion is still actively touring, meaning that you can still buy Celine Dion tickets to see her in action this year.
2. Neil Young
Born in Toronto in 1945, Neil Young has graced numerous musical halls of fame over the course of his 50-year career and is today considered to be one of the most influential singers in history, with Nirvana, the Foo Fighters, Beck, and Pearl Jam all citing him as a major influence.
Young was made an Officer of the Order of Canada in 2009 and still retains his Canadian citizenship, despite having lived in the US for the majority of his adult life.
3. Joni Mitchell
Singer-songwriter Joni Mitchell is an Alberta native with a staggering nine Grammy awards under her belt. This self-described "philosopher artist" is most well-known for her smash hits such as Big Yellow Taxi and Woodstock is about as versatile as they come, with awards for folk, rock, pop, and electronic music all attributed to her.
Taylor Swift, Harry Styles, Ellie Goulding, Madonna, and Pink Floyd all cite Mitchell as a musical influence, demonstrating the sheer global impact she has had on popular culture.
4. Justin Bieber
When it comes to pop Canadian musicians, there is no-one bigger than Justin Bieber. With more Billboard Hot 100 tracks than virtually every other artist and a back catalogue that includes mega-hits such as Sorry, Boyfriend, Baby, and Love Yourself, Bieber is the definition of a pop god.
While well known for his stellar music career, Bieber is also famous for his personal life, which has led to him becoming one of the most photographed and followed artists ever to have lived.
5. Shawn Mendes
The pop crooner Shawn Mendes is an example of new Canadian music artists that are continuing to make waves in the global cultural scene.
With chart-smashing hits such as Treat You Better and Stitches, Ontario-born Mendes is well on track to becoming the next teen heartthrob adored the world over. Shawn is also in a long-term relationship with pop superstar Camilla Carbello, making this a pop power couple to be reckoned with.
Learn More About Canadian Music Trends
If you want to learn more about the Canadian music trends that are continuing to shape popular culture across the globe, we have got you covered. In our dedicated Entertainment section, you will find insider analysis and information on the pop culture and music developments that matter in 2021.