Bloggers create content online through writing, videos, photography, and other forms of media. Apart from blogging being used to write personal diary-style entries, many businesses are now blogging on their websites. Anybody can start a blog as long as you love content creation. Many bloggers have monetized their blogs to earn from their visitors.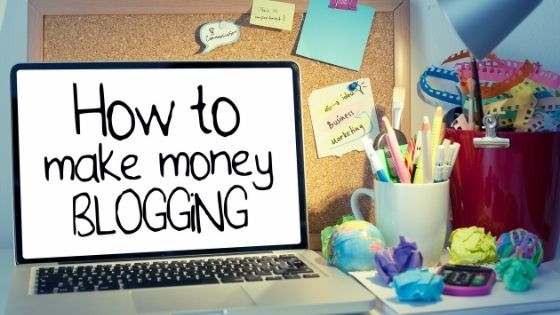 There are many topics that you can blog about. My trending stories is one of the professional blog sites that publish articles ranging from life and styles, business, news, sports, religion, creativity, opinion, tech and science, and entertainment among others. If you're interested in blogging, ensure that you have a passion for the niche that you want to blog about. Specialized bloggers have a higher authority compared to those who blog on diverse topics.
Once you've established a good blog, making money through it may be a good move for you. The following ways are used by bloggers like you to make money online.
Blog Advertisements
Online ads include ad banners, text links, videos, and buttons. You should place them in your content, header, or navigation sidebar. The problem with ads is that they tend to interrupt the experience of the user since they're too invasive. They also require large traffic for you to make a good income and may chase visitors from your blog because of interference.
You can make money using online ads in two ways:
CPC/PPC: it's the acronym for Cost Per Click and Pay Per Click. Here you're paid for every click by a reader.
CPM: refers to Cost Per Mille impressions. In this type of ad, you're paid a certain amount based on the views.
Sponsored Post
In this case, a merchant writes an article that you publish on your blog. Besides, the merchant may ask you to write the article on their behalf. Once you've published the article, you'll get paid by the merchant. Your pay can be hard cash or a free product. The terms of engagement are agreed upon by you and the merchant which may include promoting your advertiser's product through social media platforms such as Instagram, Facebook, mailing list, Twitter, etc. To blog sponsored ads, you may contact certain brands and request them to sponsor posts in your blog. As a beginner, you can join a sponsorship network, though they demand that you should have a certain number of followers or amount of monthly traffic.
Affiliate Marketing
Affiliate marketing is where you promote or market the products of another company. You only earn when a prospect converts after clicking a link. However, this conversion is defined by the company. Conversions include email signup or account opening and later depositing money. When a company makes a sale resulting from your affiliate marketing, your account gets credited. Conversions are categorized into:
Cost Per Lead (CPL): you receive a commission when a prospect signs up to be added to the mailing list. The sign-ups may not necessarily end up being customers.
Cost Per Action (CPA): the commission you receive is for a specific action usually a sale
Affiliate marketing is good especially if you've got small traffic on your blog. Income from affiliate marketing comes from quality conversions rather than quantity conversions. One advantage of affiliate marketing is that there's no need for customer service, inventory, or research and development.
Digital Products
This requires you to come up with your digital products like eBooks, virtual conferences, online courses (through video, text, or audio), and software (single purchase and download). You only need to create these products once and keep on earning. However, converting your audience into buyers may be a difficult task.
Different digital products take a different amount of time to prepare. For instance, a short eBook may take you a few days or weeks while an online course may require several months and all of which depends on the complexity of the course.
Freelance Services
If you're a freelance designer, programmer, writer, photographer, or any other kind of freelance service, you can market and sell your services digitally instead of selling them in physical ways. You can achieve this even from day one of your blog. What you need is a pool of clients that you can reach out to for freelance gigs. The challenge with this way of making money while blogging is that, it's time-intensive and draining.
Conclusion
Many bloggers have a diversified source of revenue from some or all of the ways given in this article. Relying on just one way of income may not make you realize your financial aspirations as quickly as you desire. So, you may consider beginning with affiliate marketing, digital products, consulting, and selling freelance services. Once your audience base is built, you may start membership sites and SaaS products.