Whether you are just starting your own travel blog or you're creating content to promote your business, blogging is a powerful digital marketing strategy that will help you raise your profile.
However, there's a catch. You can't post every once in a while and expect your traffic to grow. According to stats, publishing 1-4 blog posts a week will bring you the best results in terms of both traffic and conversions.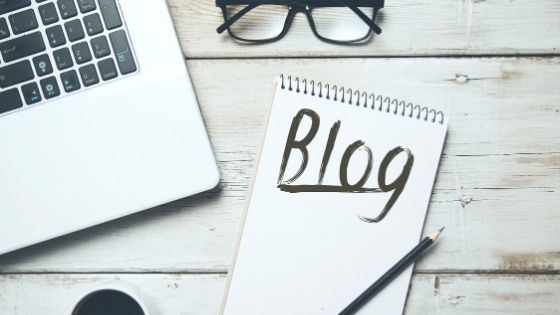 And still, generating a couple of high-quality posts per week can be a challenge. It's a time and resource-intensive task, meaning that you need all the help you can get for growing and scaling your blog.
Artificial intelligence can simplify and streamline your content-creation and blogging efforts and make your blog bursting with amazing and engaging blog posts.
1. Get Relevant and Fresh Topics
No matter how well-written your content is, it won't drive quality traffic if the topics you talk about aren't popular.
The key to producing compelling content lies in understanding your target audience's needs, challenges, and interests and using this information to write blog posts that they will enjoy reading.
AI content generator removes the guesswork from your brainstorming process and provides you with valuable insights into the most popular and shared blog posts in your industry or niche.
Being capable of analyzing millions of blog posts and topics on the internet quickly, this technology effortlessly comes up with the best content ideas that will appeal to your target audience. Hubspot Topic Generator and Crayon are among the most commonly used tools for this purpose.
Search engine optimization is another factor that has a tremendous impact on the success of your blog, which is why you should take advantage of artificial intelligence to help you improve your rankings.
For example, AI-powered keyword research tools allow you to find out the exact words and phrases your audience uses when looking for the content they're interested in. Besides, you'll be able to see the search volume, organic competitors, difficulty score, search demand, and many more important parameters.
As a result, it will be easier for you to create user-friendly, informative, and relevant content that will rank well in search engines and be easily discoverable.
2. Improve Your Writing Skills
Some critics argue that content is more important than form, while others claim that it's the other way round. When we're talking about blogging, both are equally critical and contribute to whether your posts will be perceived as worth reading.
When you have to churn out several blog posts every day, the odds are that you won't notice spelling, grammatical, or style errors while you're writing. And, if you don't have an editor or proofreader, you'll have to spend additional hours trying to edit and improve your content.
To avoid coming across as sloppy and not seriously invested, you need to polish your blog posts and ensure that they're well-written and easy to read.
Grammarly is a must-have addition to every blogger's arsenal, as it highlights errors, offers suggestions, helps you better express yourself, and even detects plagiarism.
All this will save you a couple of hours and make sure that your writing is free-flowing and flawless.
3. Automate Conversations with Your Readers
Blogging isn't a one-way street, or at least it shouldn't be.
You present your audience with the initial material and try to engage them in sharing their thoughts and opinions about it. This interaction with your readers will help you build meaningful relationships with them and grow your blog.
Keeping the lines of communication with your audience open means engaging with them across different channels, responding to their comments, and being available at all times. This is, of course, too much for one person and can be overwhelming.
Luckily, conversational chatbots prove very useful when it comes to all this, as they can connect with your readers on the same platform where you publish your blog posts. In other words, you can implement chatbots on your Facebook, Twitter, Instagram, or your own blog.
There are chatbots suitable for different industries, and when they're enhanced with AI and natural language processing, these algorithms can step in and have conversations with your audience just like you would.
Besides responding to your audience's questions, chatbots can be used to provide added value.
For example, food bloggers can offer their recipes, fitness bloggers can share diet and exercise plans, while finance bloggers can give money management advice. Given that they can collect and analyze your audience's data, chatbots can personalize these conversations and make them relevant, thus improving user experience.
4. Automate Content Creation
Wouldn't it be great if AI could sometimes pick up the slack and write a blog post instead of you?
Well, this is already possible, at least if you need short, data-driven articles such as stock updates, sports reports, or industry trend articles. These don't require particular creativity, which is why such content can follow a predefined, standard template.
So, if you have to produce large quantities of reports, leveraging an AI-powered tool to help you with this formulaic writing can significantly speed up your content creation process and allow you to focus on high-level blog posts that require critical thinking and creativity.
Many media companies, such as Associated Press, Bloomberg, or New York Times, have been using this technology to boost their content volume and serve their audiences valuable reports without burdening their writers with repetitive, mundane assignments.
5. Make Your Blog Visually Appealing
Besides being interesting, educational, and packed with information, your blog posts have to be visually appealing too.
Attractive visuals will capture your audience's attention, improve user engagement, and give your content some breathing room – a wall of text is hard to read, and you need to break it up with images.
Not all bloggers are well-versed when it comes to design, so having an AI and machine learning-powered tool to help you create visually-oriented content can save you a lot of time and money. For example, Canva is an easy-to-use graphic design platform with which you can quickly create attractive featured images, logos, and infographics for your blog posts.
Artificial intelligence has already revolutionized different industries, and content marketing is one of them. You can use this technology to accelerate your content creation, polish your blog posts, engage your readers, and improve your reach.