A website has become an indispensable part of all modern businesses which allows them to have a presence in the virtual world which can be used for their growth. Entrepreneurs are looking to hire WordPress developers or other similar professionals to get an interface that will help them promote their organization as well as assist in conducting various transactions. Businesspersons are always in search of features that can be helpful in enhanced user experience as well as increase customer's engagement with their enterprise. Adding maps to WordPress websites is one such beneficial feature and let's take a look at the ways in which visitors can use this functionality.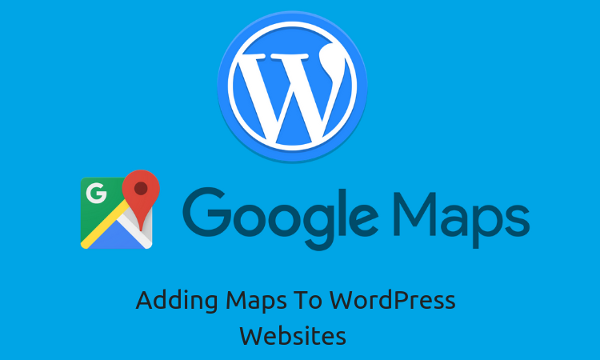 1. Help Users In Locating Stores/Offices
A map is a very effective visual aid which helps users in locating stores or offices of a business and most enterprises display maps on their websites only for this purpose. A visitor can easily learn about the various stores of a brand located in his/her vicinity. The user experience can be further enhanced through a tooltip or popup which contains photographs or distance from the visitor's current location. There may well be a case of multiple stores selling a particular brand in a single location and then a plugin which permits the addition of clusters to locations with dense markers can be very helpful in communicating to the user that there are multiple stores offering the brand in that particular area. Moreover, optimizing the content of the store locator will also help in improving the visibility of the company in search engine results especially those related to local searches.
2. Provide A Virtual Tour To Visitors
Most entrepreneurs have started providing a virtual tour of their organization to prospective customers on their websites and the feature can be used innovatively by incorporating it into a map. Travel portals will especially benefit from this feature as giving a virtual tour of various tourist destinations will help them in encouraging visitors to plan a trip through their website. A prospective client has to simply click on a tourist spot on the map to take an online trip showcasing all the major attractions along with suggestions of promotional offers being given by the enterprise. Travel bloggers can also link photographs to the locations that they have visited which the users can see by clicking a marker on the map. Visual elements can be extremely helpful in attracting people towards an interface and a map with integrated photos or clips can be a very productive innovation.
3. Showcase Achievements In Different Locations
The majority of visitors to a website do not read all the textual content but it can be safely assumed that they will not miss the visual elements of the interface. Organizations list their achievements in order to build their reputation in the eyes of the prospective clients but most of the time users simply scroll past the section. A map that displays the locations of all the offices and branches of the company along with the achievements of each center with some details about it can help in solving this issue. An organization can not only communicate its accomplishments to potential customers but also demonstrate its global reach or deep penetration in local markets by simply inserting a map on the homepage of the interface.
4. Inform People About Future Events
Most people think of maps as nothing more than navigational aids when in fact they can be very effective in improving the conversion rate. Adding maps to WordPress websites with a feature that informs people about future events scheduled at different locations can be immensely helpful in converting visitors into subscribers. A user on finding about an event which he/she would like to visit through a map displayed on the website will most likely take help of the same interface in order to register for it or to make travel plans for attending it. There are various WordPress plugins which let people add event details like schedule and directions which a visitor can access by simply clicking on a marker on the map.
5. Creation Of A Location-based Listing Directory
All types of classified websites can enhance the user experience of their interface by employing maps for creation and display of location-based directories. For instance, a real estate agency can create listings of all the properties up for sale in a particular location, the details of which can be accessed by simply hovering over the marker. Most visitors will prefer this approach in comparison to one which involves clicking and getting redirected to the relevant page. There are several plugins that let users display listings in map view besides allowing them to add 360° view images.
6. Displaying Logged-in Users
Maps can be used for the purpose of displaying logged-in members of a website in all locations which can be beneficial in improving the conversion rate. Many websites run a membership programme and if they start displaying a map which shows the location and the number of members currently active on the platform, it can encourage other non-registered visitors to subscribe to the service. This can be a very effective tactic that does not require much monetary investment and has the potential of increasing the business of the enterprise.
7. Calculate Distance, Fare Or Shipping Costs
One of the most obvious uses of maps is for calculating the distance between two points which helps visitors in planning their shopping or business trips by locating the nearest outlet or branch office. A map is extremely helpful for businesses like logistics companies and taxi services by giving their subscribers a facility of calculating the shipping charges or the fare between two points through a map will benefit hugely from it. Companies can provide value-added services with the assistance of these navigational tools and give their clients more control over how they plan to use the offered service and improve the customer retention rate of the enterprise.
Conclusion
Adding maps to WordPress websites can be a very beneficial tactic for business owners and with a little bit of creativity and innovation, these navigational tools can be extremely helpful in improving the conversion rate of an interface.