Online education is the need of the hour, and it is one of the best ways for organizations to prepare their prospective employees to become leaders of tomorrow. No matter what kind of specialized training an employee might have had in the past, there is always the need for particular individual skills once the employee becomes a part of an organization. Forward-thinking organizations take this into account and hone their employees' skills further so that their skills can be appropriately utilized for the company. Online learning solutions are a viable method of teaching the employees new skills even as they are working, eliminating the need to physically visit a college or technical school. You can check out sites like Janison online learning to know more.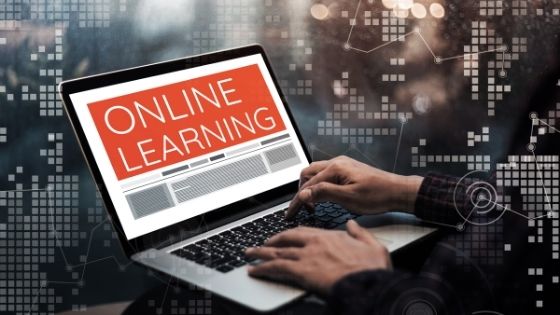 Here are some features that online learning systems (LMS) should have.
1. Student Friendly Interface
The online learning solutions system must have an easy-to-use interface. Learners must not have to hunt the platform looking for information. The icons and texts should be clear, and they should allow various formats of books. Students should be able to access online course materials and ebooks without a glitch. The tools should aid the learning without the need for complex coding.
2. Customized Learning Solutions
If your organization has a learning platform, it should also have specific features integral to the organization. Custom branding is essential when it comes to creating such a platform. Try to integrate the color palette of your company template or logo into the LMS. It should not look like any other third-party tool that they can freely access via the internet. This will impart a sense of belonging to the learners.
3. Cloud Platform
Your online learning system must have a cloud platform wherein the company can store all the data in the cloud. This prevents data loss and allows the learners to access the learning materials from anywhere, which should be an essential feature of an online learning system. On the other hand, the learners should also have the option to download and save course materials on their devices to study at will.
4. Interactive Elements
Your online learning platform should be interactive. Students should be able to use the platform to ask their mentors questions, practice answers, access videos, PowerPoint presentations, and other audio-visuals to make the learning process interactive. They should be able to bookmark pages and highlight texts and use them for future references, allowing them to follow the courses seamlessly.
5. Assessment Tools
The online learning platform should have an assessment system that the learner will use to track their progress. The questionnaire, mock tests, review systems, and marking parameters should be comfortable and interactive, and the learner should be able to use them to understand their strengths and weaknesses. This increases their engagement and gives them the motivation to do better.
If your online learning platform has the features mentioned above, it will be a huge plus for your organization. You will be able to prepare your employees just as you want, and it will be a tremendous learning experience for them, helping them understand the needs of your organization better. Thus, invest in a robust online learning platform like Janison online learning and help your employees to excel in new domains.