Orthodontic services are essential to both your oral and overall health. As such, it is important to be aware of all your options. It is made up of much more than the average individual realizes and this specialized area of dentistry is not only for tweens and teenagers. The orthodontic field has come a far way since the days when metal wires and brackets were the only options for braces. Below are some of the options available these days: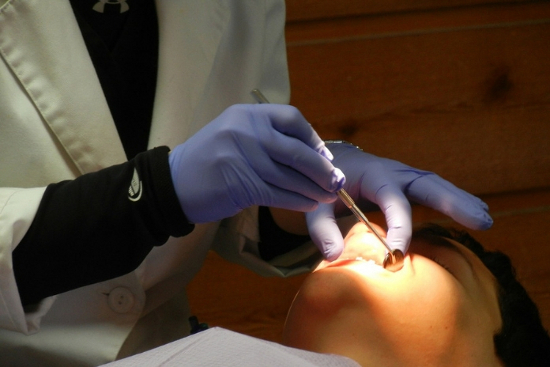 Metal Braces
These braces have adhered to the teeth and at the end of the treatment period, only the orthodontist can remove them. At certain intervals throughout the treatment process, the orthodontist will tighten the wires to assist with shifting the teeth. For more details visit orthodontics in Bendigo.
Depending on the severity of the problem, the braces may have to be worn for 3 or more years. Additionally, certain food and drink are restricted from this treatment. Most alignment and bite issues can be successfully treated by metal braces
Lingual Braces
These braces are fastened to the back of the teeth as opposed to the front, which makes them virtually invisible to the individuals around you. Similar to traditional braces, lingual braces are made up of wires and brackets; however, because of how they are positioned, they are much more discreet than metal braces.
Lingual braces are not ideal for individuals with a deep overbite as the overbite could put excessive pressure on the brackets, resulting in them falling off. They are on the back of teeth and harder to reach; therefore, cleaning them properly could be more difficult.
Invisalign
These transparent plastic aligners can be easily removed to eat and to floss and brush your teeth. The treatment involves using a brand new set of aligners twice a month as the teeth become more and more aligned.
Additionally, Invisalign can take care of both complicated and simple alignment issues. The braces are used on the inside of the teeth and therefore, it will feel a bit odd initially. Furthermore, some level of speech challenges might be experienced until you become accustomed to them. The tongue also hits up against the brackets and as such, this could lead to sores on your tongue.
Ceramic Braces
These are similar to metal braces except the orthodontist fastens tooth-colored ceramic braces onto your teeth. They are not as visible as metal braces; however, care must be exercised when eating and drinking to avoid stains.
Orthodontics for All
The majority of adults up to those in their 70s and 80s can greatly benefit from different orthodontic treatments. Provided that their gums and teeth are in good condition and are able to endure the pressure of the braces, then no problem should arise.
Some of the Available Surgical Options
Surgery can assist in accelerating orthodontic treatments. Teeth-straightening surgery is ideal for individuals with an underbite, overbite or jaw misalignment. It is not necessary for those with only a few crooked teeth to undergo surgery to get great results.
Only local anesthesia is required in this type of surgery and it involves repositioning the bones and gums holding the teeth in place. There is a slight risk of complications with this minor surgery and side effects include bleeding, pain, swelling, and infection.
There is also orthognathic surgery, which is essentially a corrective jaw procedure designed to fix crooked teeth that result from jaw misalignment and to realign your jaw by correcting any skeletal deformities. This procedure must be performed by an oral and maxillofacial surgeon in a hospital setting.
Accelerated Treatment
AcceleDent is an FDA-approved accelerated option that involves using a medical device at home to stimulate bone remodeling required for proper teeth alignment. This device uses SoftPulse technology, which applies gentle but consistent pressure to the teeth. Combining this pressure with the pressure applied by the braces enables quicker re-positioning of the teeth. The majority of patients notice results after just 20 minutes of use each day. This device could effectively cut the treatment duration in half.
Your orthodontist will be the best person to guide you on the type of orthodontic services required. As such, finding a caring and highly-skilled orthodontist who has experience in the most wide-ranging orthodontic services is vital.