If you are planning for a travel to explore your country and you are a good driver too then instead of hiring taxies you should rent a car this will be the easiest way to explore the world with convenience. There is a famous saying about travel that it is not about the destination it is about the journey. You can make your journey more enjoyable by exploring new roads and by driving yourself. Here are some car rental applications which can help you to find rental cars as per your requirements to make your trips easier.
1. Getaround:
If you are looking for a hassle-free application which can help you to hire cars with almost no wait time and no paper work. You will have a wide range of cars to choose from you can either choose Toyota or a BMW. All the cars are available with rental free insurance. So, every road trip will be a stress-free road trip for you. Get around cover most of the big cites of USA and going to launched very soon in some other cites as well.
2. Zipcar:
If you want to rent a car on hourly basis or on day to day basis then this will be the perfect application for you. You can choose from the variety of sedan hatchback or SUVs. The supplication supports 26 international languages which makes it the best choice for the citizens from out side USA. The application covers almost all the major cites of US.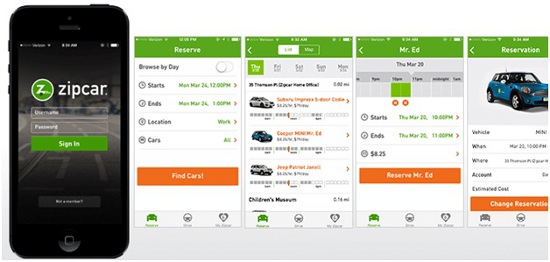 3. Turo:
Turo one of the largest platforms for car rentals from where you can easily choose a car, Jeep, F-150 truck or a mini bus. All the vehicles are insured so you just need to drive safe and need not to bother about anything else. The best part about the application is that you will get attractive discounts which are almost 30% if you will compare the price from the traditional car rental agency.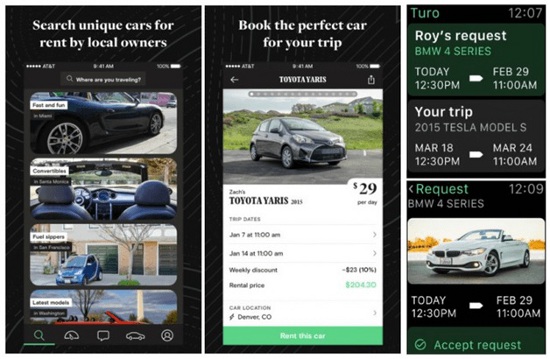 4. Silvercar:
If you are coming from an airport and need a vehicle ready for you then this application will be very helpful for you because it is absolutely free from the paper work and from the hassle of visiting counter to collect keys, you can simply schedule your pickup. Silver call also have very attentive 24X7 support. Cars are equipped with in dash navigation, Bluetooth Wi-Fi and satellite radio.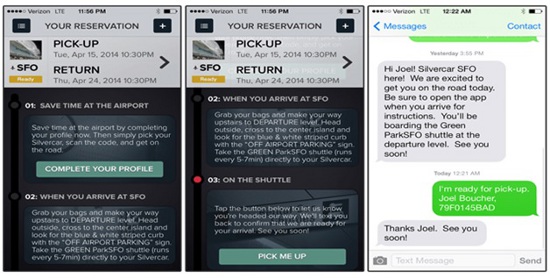 5. CarzUP:
Along with all other basic things which other car rentals provide CarzUp comes with the most effective price. You will be surprised to know that you can rent a car even less then $11 per day. If you are booking a car or CarzUP then you are not required to have a credit card. CarzUp is partnered with 25 major car rental companies not only in USA but also in Canada and Europe. With the help of app you can compare price of car rental companies and can choose the best suitable option for you. The best thing about the application is that it also sets reminders on your calendar thus you easily remember on which date and on what time you have picked up a car.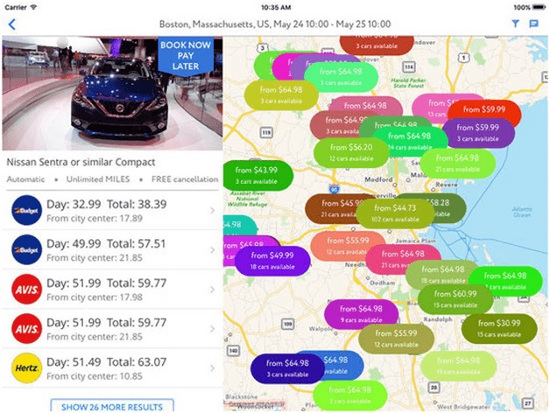 So, these were 5 rental car applications you can choose any one of them or you can get them all to compare and keep the best one. It totally depends on what kind of vehicle you are looking for and what all you need in it. So, what are you waiting for grab a car and go zoom on your next trip to explore new roads.