In case an unfortunate situation arises in a public place leaving you injured or harmed due to someone else's negligence, you may have a good reason to claim compensation. Many people aren't aware of their rights when it comes to taking legal action and apparently, many people hesitate to get into frustrating conversations with the insurers and the other party. Happy to say, those problems can easily be solved with a liability compensation lawyer by your side.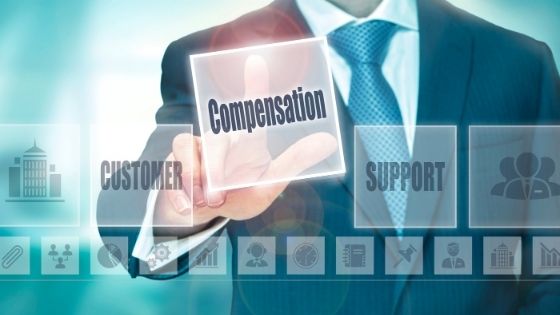 What Situations are Defined as Public Liability?
To explain as clear as possible, if you had an accident in a public place, had injuries and the accident occurred was because of someone else's negligence, you can claim compensation. As an example, in a shopping mall, a shattered glass caused you deep cuts in your hand. Compensation then can be awarded for medical expenses, loss of wages or opportunity and also for pain and suffering.
What Else Can Be Compensated?
Not only your lost income, but many other benefits can be awarded to you in a case of public liability. You can claim compensation for your past and future loss of income, medical expenses and travel expenses to and from the medical centre, compensation both for your mental and physical pain and suffering, domestic help payments and compensation for damage on your property. If you or your doctor believe your injuries have made an impact on your life, decreasing your life standards and left you permanently impaired, then you may be awarded a lump sum compensation.
Some of the Most Common Public Liability Injuries
You had an injury but can't determine if it suits the requirements to be included in public liability? Ask yourself, was the risk foreseeable? Did the injury occur in a public place? If the risk wasn't obvious and the injury occurred in a public place, this is public liability. Some examples include but not limited to:
Slips and falls
Damages on skin
Fractured bones
Muscle injuries
Strains
Damages due to falling objects
Concussions
These injuries might result unexpectedly in public places such as but not limited to, shopping malls, parking lots, theatre, gyms and libraries. Keep in mind you deserve compensation and should not suffer the disturbing outcomes of negligence. The other party or their insurer is obliged to compensate for your loss or injury.
Even if you think that you might now be able to claim compensation, getting an assessment from a professional may end up with surprising results.
Permanent Impairment & Lump Sum Payment
If your injuries are determined as being 15% or greater of the most extreme case than you can also claim compensation for pain and suffering.
Why Hire a Compensation Lawyer?
It is strongly recommended you hire a lawyer to ensure you are aware of your rights. Although the insurer has an obligation to deal with you in good faith, they are the ones that will be compensating you which means that they are not looking to maximising your compensation entitlement. However, a compensation lawyer's obligation is to act in your best interest which means to ensure they achieve you the maximum compensation. A good compensation lawyer will deal with the insurer on your behalf, write to your doctors, obtain evidence that supports your claim to ensure you do not receive less than what your claim is worth.
Already Suffering Economic Loss?
You might hesitate to lodge a claim after suffering either or both economic and physical or psychological difficulties. In fact, you can claim compensation for both of your physical and psychological pain. The party responsible for your suffering will also be obliged to pay for your psychological loss as well as paying for your loss income and medical expenses. Please note, not all matters have to go to court to resolve. Most of the times the right lawyer will be able to settle without the need of going to court and incurring extra expenses. You actually have no financial disadvantage in hiring a lawyer because they act on a no win no fee basis which means you do not pay out of pocket for any legal costs. It also means if you don't win the lawyer doesn't get paid fees.
Further Information Regarding Public Liability Cases
Getting professional representation and having a lawyer look after and manage your claim is a great advantage. It can be very beneficial for you to get a free case evaluation by a compensation lawyer and get to know more about what else you can claim, time limits for making a claim and the best strategy to move forward.