The adage "content is king" is as valid now as it was ten years ago. Yet, the number one approach for obtaining search engine exposure is to provide helpful, high-quality content to answer searchers' queries.
If you think that creating an article about your product or service, putting it on your website, and wishing for the best is the way it works, you need to think again. This isn't a viable method. Instead, a SERP checker should be used by digital marketers who want their website to rank highly constantly.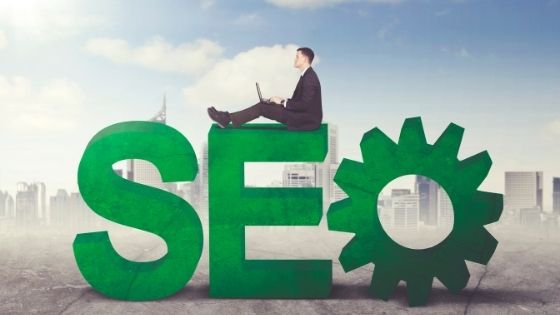 In 2021, you can't afford to perform SEO without a good SERP checker, whether you're a website owner or digital marketer. You'd be missing a lot of crucial data if you didn't! Unfortunately, most company owners, SEO specialists, and agencies contest for the top spot on Google and often overlook the importance of other search engines. Mainly, because Google is the big brother of search engines, this is reasonable.
Google, on the other hand, isn't the only search engine available. Other search engines, such as Bing, Yahoo, DuckDuckGo, Yandex, Baidu, and Ask.com, are also used by many users to find your target terms. Using a good SERP checker will disclose the metrics for various search engines, allowing you to know where you rank in their results and how you can improve to rank higher.
What is the Purpose of a SERP Checker Tool?
SERP checkers are used to assess your website's search engine optimization. When you employ SEO techniques to optimize your website for search engines, you aim to enhance your SERP rating. As a result, you must know the SEO and keyword effectiveness across various search engines, not just one.
Using a SERP analyzer for your website has a slew of advantages. First, tools like Zutrix can assist you in assessing your website's performance and search engine rankings.
What Is a SERP and Why Does It Matter?
Search engine results pages, or SERPs, are a web page that displays the results of a search. For example, when a user types a query into a search engine like Google, these are the pages that appear.
SERPs are essential for any company with an online presence. The higher your business appears in the SERPs, the more probable it is that a potential consumer will find you.
It can be challenging to figure out how to boost your page's search results without adequate data. This is when a SERP Checker tool becomes your best friend.
SERP checkers like Zutrix show you how you compare to your competitors, provide suggestions for SEO strategies, and act as a rank tracker. This allows you to keep track of how well your SEO efforts are working.
Why Do Digital Marketers Need a SERP Checker Tool?
A SERP checker tool can assist you in figuring out which keywords your website is presently ranking for. It will also provide you with information on keyword difficulty and search volume.
When looking at any of the top content marketing blogs online, you will often find that they recommend using SERP checker tools for rankings and site optimization. There are many benefits associated with such tools, which include:
To Find Keywords
It's possible that you've neglected a term in your field and aren't using it on your website. A SERP checker tool will highlight that term and demonstrate how difficult it is to rank for it.
A checker tool will also provide you with the most appropriate long-tail keywords (search phrases with three to four words) for your niche or business. To achieve SEO success, you must include long-term keywords in your content. Why? They have a considerably higher conversion rate than a broad phrase.
Why? The short answer is that it's all about the search intent. Never undervalue the significance of considering why someone is looking. A person who puts something exact into a search engine is looking for an answer to a specific inquiry or something unique.
They'll likely be seeking to subscribe to a service or make a purchase. A comparison of two searches: "where to purchase a vehicle near me" and "information on cars." The first user is far more likely to buy a car than someone looking for general information on automobiles.
When generating the content, your main objective should be to answer the visitor who lands on your website. A SERP checker can help you figure out what queries people are seeking for answers to.
A SERP Checker tool can help you ensure that you answer such queries more thoroughly than your rivals if you know what consumers are looking for. When users click over from a search engine, this encourages them to stay on your page. And your bounce rate will be low. As a result, Google will recognize you as an expert on the subject.
Analyze Competitors
SERP checker tools are also helpful for understanding and analyzing your competitors. For example, perhaps a rival routinely ranks better than you for a keyword you'd like to rank for.
A checker tool will reveal where they obtain their traffic, which keywords are most effective, and their domain authority, Z-Rating, and CTR (click-through rate).
Because your rival may rank highly for a specific term yet fail to get visitors to click on their site, having visibility on CTR is critical. But, again, checker tools can provide advice on how to outrank your competition.
Understanding your rivals' domain authority is critical to SEO success. This enables you to see how much Google trusts them and why they are ranked in their order. Your domain authority rises when other websites with high domain authority link back to yours.
A SERP checker tool can show you where your rivals acquire their backlinks and offer you ideas for obtaining yours. There are several methods for getting a backlink from a site with high domain authority.
Local SERP Searches are area-specific; you could score highly for a search phrase in one region but not in another. Therefore, when planning your SEO strategy, keep in mind the country or region where you want clients to discover you. SERP checkers can assist you in determining which keywords are appropriate for your company and the areas you intend to service.
SERP Checker Summary
By devoting time and effort to finding the finest SERP checker for your goals and budget, you will be able to determine your demographic objectives and target your campaign to the most profitable areas.
SERP checkers like Zutrix shows you where your keywords work best, allowing you to concentrate your efforts on the markets that provide the most remarkable conversions.